Phoenix
Personal Injury Lawyers
Our personal injury lawyers and staff have the special knowledge and skill required to expertly handle injury cases in specialized areas of the law. We have the experience and resources to take on the largest corporations, insurance companies, and governments in the interest of getting justice and proper financial compensation for our injured clients.
Best Lawyers in America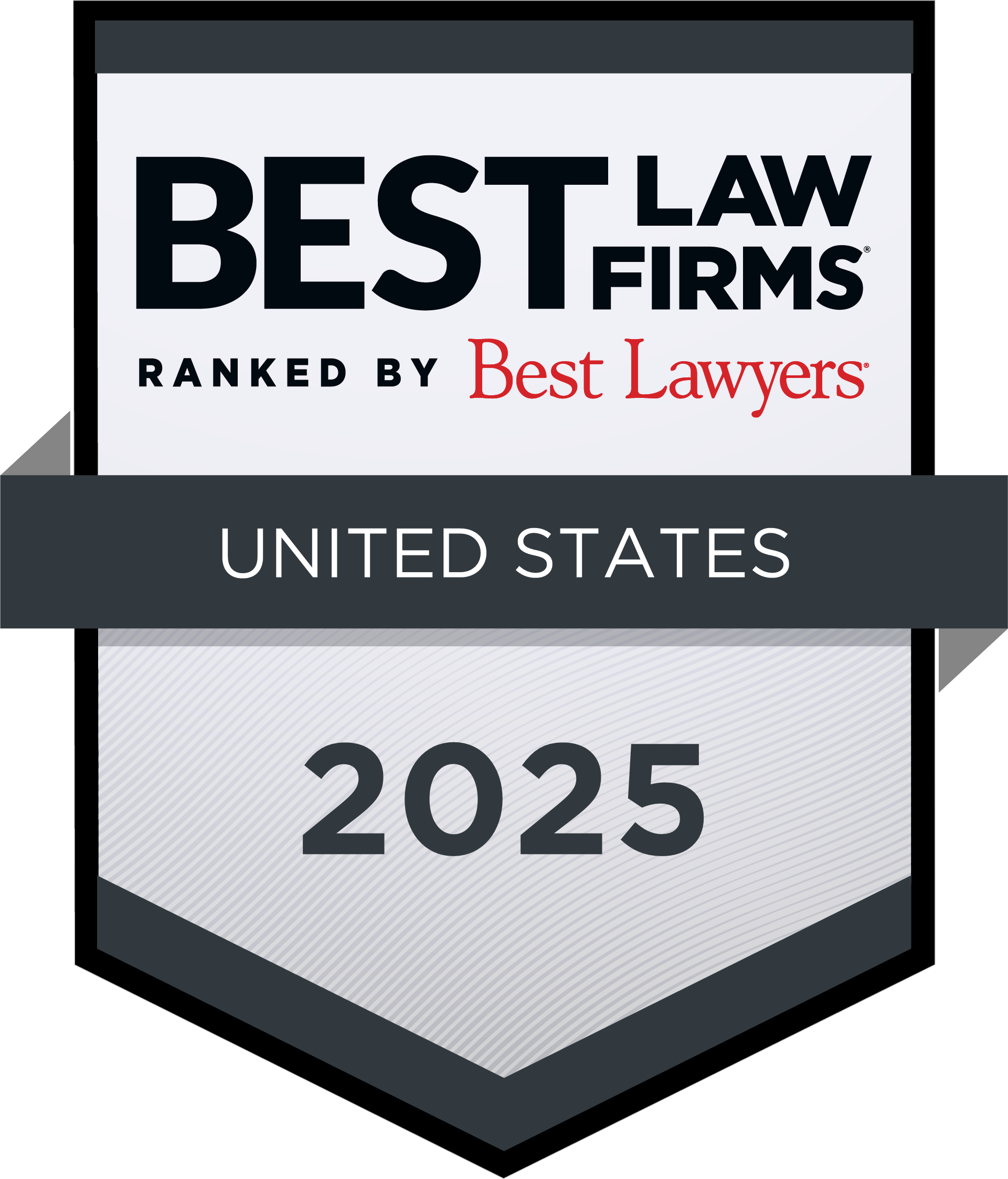 O'Steen & Harrison, PLC is recognized by U.S. News and World Report as one of the best law firms in America. Our firm was designated as a Tier 1 law firm in Personal Injury Litigation in the organization's "Best Lawyers - Best Law Firms" rankings for 2023.

Phoenix Personal Injury and Car Accident Lawyers
If you or a loved one has been injured in an accident, we would like to help you. It is important that you get expert advice from a personal injury lawyer as soon as possible following an accident. Prompt investigations and preservation of evidence may be critical to the success of your personal injury claim.

We will handle everything for you, eliminating the hassles associated with the legal and insurance aspects of your personal injury case in order to best represent you.
Our practice focuses on personal injury cases, including car accidents, truck accidents, motorcycle accidents, medical malpractice, insurance claims and products liability, including consumer products, defective medical devices and dangerous prescription drugs.
The Law Firm You Choose Does Make a Difference!
COVID-19 Update
We continue to operate without interruption during the COVID-19 pandemic. We offer free consultations 24/7 by video conference or phone for your safety and convenience. Contact us to learn how our personal injury lawyers can help if you have been injured in a car accident or other incident.
Why You Should Choose Us
We are committed to protecting the rights of injured accident victims. Our law firm never represents insurance companies or product manufacturers. We only help people.

We have represented thousands of people, including some of the largest and most important injury cases ever brought in the United States.
In the single largest damages case in the history of the world, our attorneys were selected by the Arizona Attorney General as the only Arizona law firm to represent the State against American tobacco companies. As a result, Arizona taxpayers will receive money to cover the costs of treating tobacco-related illnesses, maintain educational programs to prevent young people from smoking, and fund other important State programs.

Van O'Steen Brings the Law to the People
In 1977, Van O'Steen went to the United States Supreme Court and won the landmark case giving lawyers and other professionals the right to advertise. Before 1977, lawyers in all 50 states were prohibited from advertising. They could not even publish their fees or information about important legal rights.
Mr. O'Steen took this important case to the Supreme Court because of his sincere belief that consumers were being harmed by not receiving helpful information. The Supreme Court agreed and, as a result, people now receive useful information about an assortment of services they might need.
Esquire Magazine featured Mr. O'Steen in an article entitled Van O'Steen Brings the Law to the People. He was designated a member of America's New Leadership Class.
Discount Fees on Car Accident Cases
If you've been injured or lost a loved one as a result of someone else's carelessness, we would like to help you. You can see us for free. In fact, we're paid only if we win your claim and you collect.
Our fees for car accident cases that are concluded before a lawsuit is filed are only 29% of the amount we recover.
Personal Injury Cases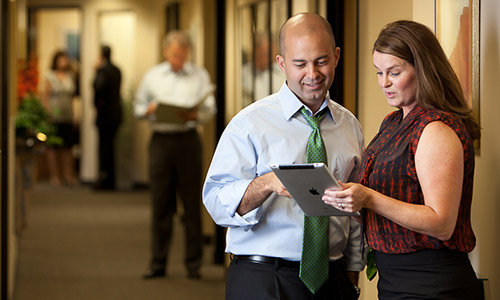 Our personal injury lawyers handle car accident claims and serve Phoenix, Glendale, Mesa, Gilbert, Chandler, Prescott, Tucson, Payson, Flagstaff and all Arizona communities from our offices located across the state. Put our more than 45 years experience on your side.
Because of their lack of protection from injury, motorcycle riders are among the most vulnerable groups on the road. Our personal injury lawyers and staff want to help you, in the unfortunate event that you or a loved one was involved in a motorcycle accident. Just e-mail or call us for a free, no obligation, confidential consultation.
We have more than 45 years experience handling truck accident cases and have the resources to stand toe-to-toe with the largest trucking business and insurance companies.
Arizona Medical Malpractice Lawsuits
In the context of all medical services delivered in Arizona, serious errors are relatively uncommon. But, when they occur, the consequences can be devastating—emotionally and financially—to those affected. For more than 45 years, our lawyers have helped victims of medical malpractice receive everything they deserve for their losses.
Birth injuries occur in approximately one to three percent of births in Arizona. Common causes of birth injuries include improper pre-natal care, failure to diagnose a disease or misdiagnosis of it, improper delay in inducing labor, failure to perform a c-section when required, failure to respond to apparent fetal distress and improper monitoring and care of the baby following delivery.
If properly and timely diagnosed, most forms of cancer have a high recovery rate. Early detection is critical to survival rate and allows less-invasive treatment options. Because any delay can be costly, a medical professional who fails to diagnose cancer leaves the patient at risk of a bad outcome.
Arizona Injury Lawyers
Our personal injury lawyers answer frequently asked questions about car accidents and personal injury claims. Because nothing replaces personalized advice from an experienced personal injury lawyer, we also offer free consultations to answer your legal questions about car accidents and other injury claims.
O'Steen & Harrison, PLC originally was formed in Phoenix, Arizona in 1974. This innovative law firm, which described itself as a "legal clinic," was dedicated to providing affordable legal services to people who traditionally had little or no access to lawyers. Since then, our injury lawyers have helped thousands of individuals and families protect their legal rights.
Helping Car Accident Victims Since 1974
For decades, our personal injury lawyers have represented car accident victims against insurance companies, corporations and government entities. Our success rate is more than 99% of car accident cases settled or won at trial. We work hard and smart for our clients to insure they're fully compensated for all the losses—tangible and intangible—they experience as a result of a car accident.
Other Legal Cases
People hire attorneys to help them navigate legal matters with the expectation that counsel will act in a competent and ethical manner. A mistake by a lawyer that results in economic loss to the client may give rise to a legal malpractice claim. Our law firm handles legal malpractice claims involving personal injury cases.
Insurance companies have a well-deserved reputation of taking advantage of their policyholders. In Arizona, every insurance company owes a duty of good faith to its insured. This requires an insurance company to provide full compensation in a timely manner. Too often, insurance companies improperly deny valid claims, make lowball offers or unreasonably delay resolution of claims.

If you suspect your loved one has been the victim of nursing home abuse or neglect, you should immediately contact an attorney experienced in nursing home cases. There are an array of federal and state statutes and regulations in place to protect vulnerable people and residents of care facilities. We can help you with the devastating effects of abuse and neglect inflicted on your loved one in a nursing home or other care facility.
The Centers for Disease Control and Prevention report that 4.5 million Americans are bitten by dogs each year. Twenty percent require medical attention and more than 30,000 people undergo reconstructive surgery as a result of their dog bite injuries. In Arizona, dog owners are liable for injuries caused by their dogs. If you or a loved one has been bitten or attacked by a dog, our lawyers can help.
FDA approval and regulation of medical devices does not guarantee that any particular device is safe. In fact, after medical devices are introduced in the market, defects can be apparent and lead to disastrous consequences for patients who depend on those devices. Our lawyers are committed to holding medical device makers responsible for harms caused by defective devices.
Our lawyers have represented consumers in some of the most important cases brought against manufacturers of dangerous prescription drugs. Drug makers often conceal information about adverse events in an effort to keep a profitable drug on the market. In doing so, they mislead prescribing physicians and the patients who rely on the medications. We hold drug makers accountable for serious injuries resulting from defective drugs.
Arizona Car Accident and Injury News
Jonathan V. O'Steen | July 11, 2022
Karen Garcia-Rodriguez and her unborn child died from injuries sustained in a head-on collision northwest of Wickenburg on Sunday night. A Jeep Liberty southbound on US-93 crossed the centerline and crashed head-on into Ms. Garcia-Rodriguez's Honda Civic. The unidentified driver showed signs of impairment and criminal charges are pending.
Sophia J. Augeri | July 4, 2022
Three people were critically injured when two vehicles collided and rolled over at 7th Avenue and Bethany Home Road in Phoenix early Sunday morning.
Matthew P. MacLeod | July 2, 2022
A two-vehicle crash in South Phoenix left one person dead and two others hospitalized Friday afternoon. According to accident investigators, Phyllis Kimmel was westbound on Baseline Road when she turned south onto 43rd Avenue and collided with a vehicle that was eastbound on Baseline.