Phoenix
Personal Injury Lawyers
Our personal injury lawyers and staff have the special knowledge and skill required to expertly handle injury cases in specialized areas of the law. We have the experience and resources to take on the largest corporations, insurance companies, and governments in the interest of getting justice and proper financial compensation for our injured clients.
Best Lawyers in America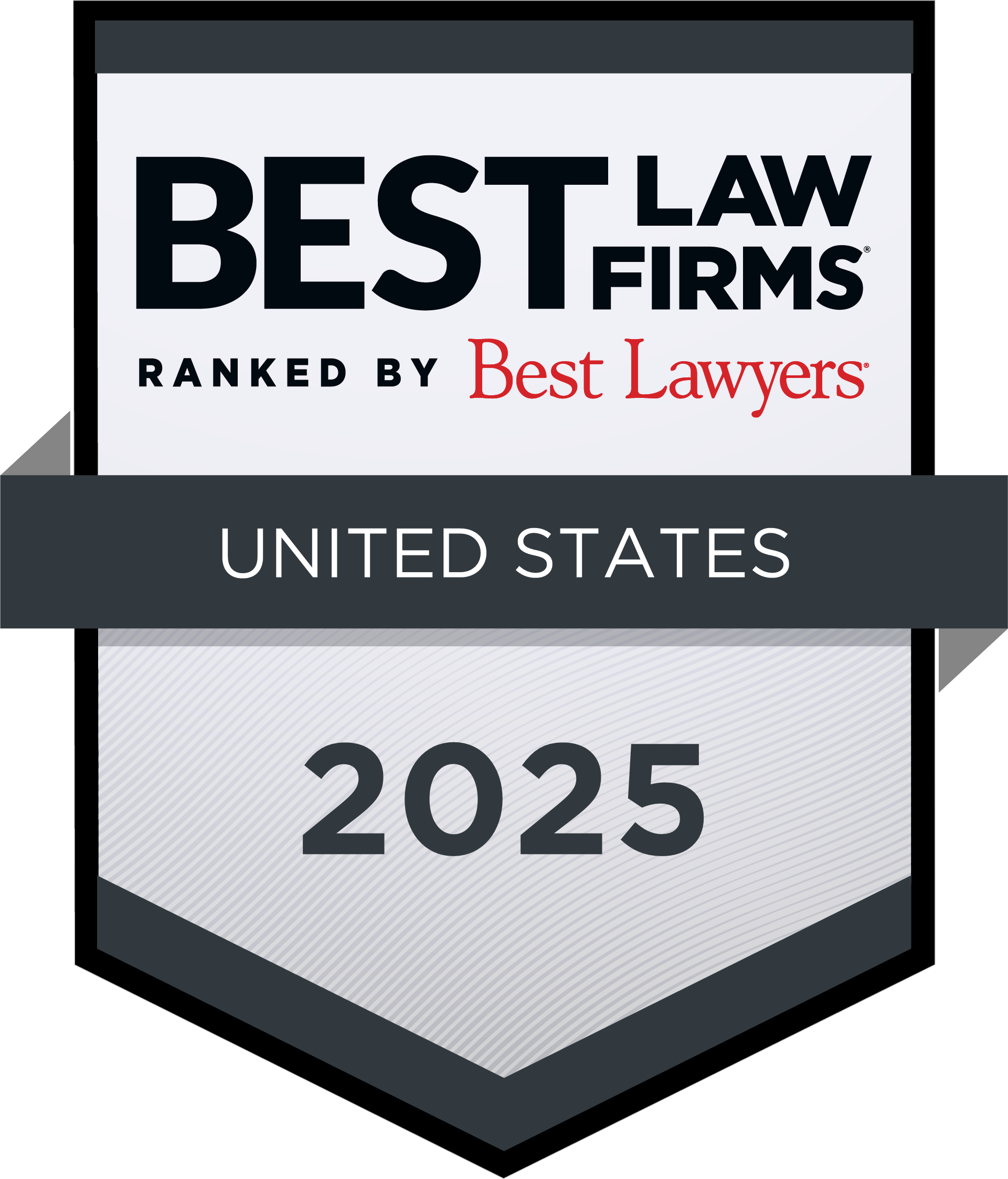 O'Steen & Harrison, PLC is recognized by U.S. News and World Report as one of the best law firms in America. Our firm was designated as a Tier 1 law firm in Personal Injury Litigation in the organization's "Best Lawyers - Best Law Firms" rankings for 2019.
Phoenix Personal Injury and Car Accident Lawyers
If you or a loved one has been injured in a car accident or other incident, we would like to help you. It is important that you get expert advice from a personal injury lawyer as soon as possible following an accident. Prompt investigations and preservation of evidence may be critical to the success of your personal injury claim.

We will handle everything for you, eliminating the hassles associated with the legal and insurance aspects of your personal injury case in order to best represent you.
The Law Firm You Choose Does Make a Difference!
Why You Should Choose Us
We are committed to protecting the rights of injured accident victims. Our law firm never represents insurance companies or product manufacturers. We only help people.

We have represented thousands of people, including some of the largest and most important injury cases ever brought in the United States.
In the single largest damages case in the history of the world, our attorneys were selected by the Arizona Attorney General as the only Arizona law firm to represent the State against American tobacco companies. As a result, Arizona taxpayers will receive money to cover the costs of treating tobacco-related illnesses, maintain educational programs to prevent young people from smoking, and fund other important State programs.

Van O'Steen Brings the Law to the People
In 1977, Van O'Steen went to the United States Supreme Court and won the landmark case giving lawyers and other professionals the right to advertise. Before 1977, lawyers in all 50 states were prohibited from advertising. They could not even publish their fees or information about important legal rights.
Mr. O'Steen took this important case to the Supreme Court because of his sincere belief that consumers were being harmed by not receiving helpful information. The Supreme Court agreed and, as a result, people now receive useful information about an assortment of services they might need.
Esquire Magazine featured Mr. O'Steen in an article entitled Van O'Steen Brings the Law to the People. He was designated a member of America's New Leadership Class.
Discount Fees on Car Accident Cases
If you've been injured or lost a loved one as a result of someone else's carelessness, we would like to help you. You can see us for free. In fact, we're paid only if we win your claim and you collect.
Our fees for car accident cases that are concluded before a lawsuit is filed are only 29% of the amount we recover.
Personal Injury Cases
Our personal injury lawyers handle car accident claims and serve all Arizona communities from our Phoenix, Glendale, Gilbert, Tucson and Prescott offices. Put our more than 45 years experience on your side.
Because of their lack of protection from injury, motorcycle riders are among the most vulnerable groups on the road. Our personal injury lawyers and staff want to help you, in the unfortunate event that you or a loved one was involved in a motorcycle accident. Just e-mail or call us for a free, no obligation, confidential consultation.
We have more than 45 years experience handling truck accident cases and have the resources to stand toe-to-toe with the largest trucking businesses and insurance companies.
We represent veterans who developed tinnitus or hearing loss as a result of defective 3M Ear Plugs manufactured and sold by 3M Company and utilized in combat zones and training exercises from 2003 to 2015. Our law firm provides a free consultation to veterans who suffered damages as a result of these ear plugs.
Our lawyers are investigating legal claims on behalf of people who suffered serious injuries or developed severe addiction issues as a result of JUUL e-cigarette vaping products. We provide a free consultation to JUUL e-cigarette users and their families and are paid only if we win your claim.
People hire attorneys to help them navigate legal matters with the expectation that counsel will act in a competent and ethical manner. A mistake by a lawyer that results in economic loss to the client may give rise to a legal malpractice claim. Our law firm handles legal malpractice claims involving personal injury cases.
In the context of all medical services delivered in the United States, serious errors are relatively uncommon. But, when they occur, the consequences can be devastating—emotionally and financially—to those affected. For more than 40 years, our medical malpractice lawyers have helped victims to receive everything they deserve for their losses.

If you suspect your loved one has been the victim of nursing home abuse or neglect, you should immediately contact an attorney experienced in nursing home cases. There are an array of federal and state statutes and regulations in place to protect vulnerable people and residents of care facilities. We can help you with the devastating effects of abuse and neglect inflicted on your loved one in a nursing home or other care facility.
Our lawyers handle cases involving injuries and illnesses from food contaminated by E. coli, Salmonella, Listeria and other bacteria and viruses. We have represented victims of some of the largest foodborne illness outbreaks in the country. Learn about the lawsuit we filed against JBS Tolleson, Inc. related to the raw beef Salmonella outbreak.
Phoenix Arizona Car Accident News
Van O'Steen | Sept. 26, 2019
An apparent incidnet of road rage on SR-51 left a man with multiple skull fractures and bleeding on the brain earlier this month. Arizona DPS accident investigators report that two drivers apparently engaged in an argument while driving on Indian School Road. Both vehicles then entered SR-51.
Van O'Steen | Aug. 26, 2019
A pedestrian struck by a pickup truck on a north Phoenix street on Saturday night has died. Manual Araiza was walking along Bell Road when he was struck by a westbound 2009 Chevrolet Silverado truck near 21st Avenue. He was transported to a local hospital where he later died.
Van O'Steen | July 14, 2019
Moments after hitting and killing a pedestrian, L.C. Jones ran a red light at 43rd Avenue and Osborn Road in Phoenix and collided with a vehicle driven by Edgar Ferral-Lopez and a second vehicle. Mr. Ferral-Lopez died as a result of the crash.