Arizona Asbestos Lawyers
Asbestos Lawyers Represent People Diagnosed With Mesothelioma Due to Asbestos Exposure
O'Steen & Harrison represents people who have been harmed as a result of asbestos exposure in the workplace. We represent both victims, and their families and loved ones, in cases against asbestos manufacturers.
Because the law limits the time an injured person may file a lawsuit for injuries resulting from asbestos exposure, we encourage you to contact us immediately if you or a loved one has been diagnosed with mesothelioma.
About Asbestos and Mesothelioma
Asbestos has been used in countless materials. Workers in the construction, railroad and shipbuilding industries are at the greatest risk of being exposed to asbestos fibers.
Asbestos is now heavily regulated by the Department of Labor Occupational Safety and Health Organization (OSHA) and the Environmental Protection Agency (EPA).
Workers exposed to asbestos are at an increased risk of developing lung cancer and mesothelioma, a cancer of the thin membrane (mesothelium) that surrounds the lung and other internal organs.
The mesothelium is comprised of two membranes—the parietal and visceral. The visceral membrane surrounds the organ, and the parietal membrane covers it. The fluid in the mesothelium aids in the movement of internal organs. With the lungs, it reduces friction as the lungs expand and contract during breathing.
Asbestos Deaths Are Skyrocketing
The Center for Disease Control warned Americans in July 2004 that asbestos-related deaths were climbing at an alarming rate. This report underscored the serious health risk asbestos continues to pose to people throughout the United States.
The CDC reported that 1,493 people died from diseases caused by asbestos exposure in the year 2000 alone. The governmental agency predicted that the number of deaths will continue to rise for the foreseeable future.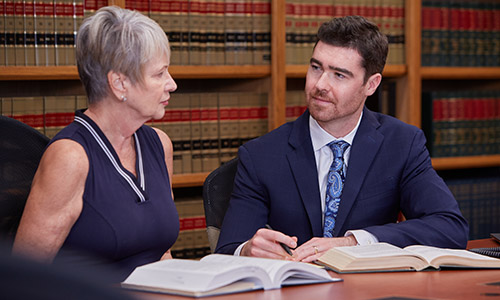 33⅓% Contingent Fee
Many law firms handling asbestos cases charge percentage fees as high as 45%. We charge 33⅓% on asbestos cases and we're paid only if we win your case and you collect. We also advance all of the costs associated with your asbestos injury claim.
Largest Damages Case in History
In the single largest damages case in the history of the world, our attorneys were selected by the Arizona Attorney General as the only Arizona law firm to represent the State against American tobacco companies. As a result, Arizona taxpayers will received more than three billion dollars to cover the costs of treating tobacco-related illnesses, maintained educational programs to prevent young people from smoking, and fund other important State programs.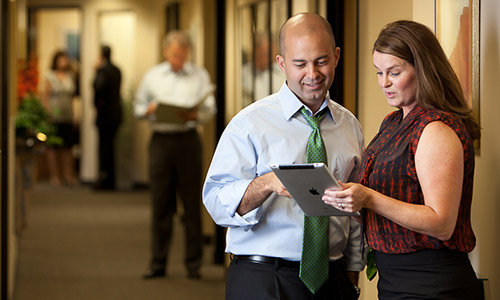 What You Should Do
If you or a loved one has been exposed to asbestos materials and are experiencing health problems, promptly consult your physician for an evaluation.
If you have been diagnosed with mesothelioma, you may be entitled to compensation. You should act immediately to contact a lawyer experienced in claims against asbestos manufacturers.