Bard IVC Filter Lawsuit
IVC filters are medical devices used to intercept and trap blood clots. The devices commonly are used in patients at risk for pulmonary embolism (blood clot in lung). IVC filters can be used either permanently or on a temporary basis. The use of the devices has exploded in recent years, with projections of 259,000 implantations in 2012 (compared to 167,000 in 2007).
FDA Warns Doctors About Use of Bard IVC Filters
August 9, 2010—The FDA warned that IVC filters could fracture and migrate to other parts of the body. The FDA announced that it had received 921 adverse event reports since 2005 involving IVC filters, including devices manufactured by C.R. Bard. Problems included device migration, detachment of device parts, filter fracture and perforation of the inferior vena cava.
The FDA warning coincided with a report released in the Archives of Internal Medicine linking IVC filters manufactured by C.R. Bard with these defects. The study evaluated eighty patients who received two different types of C.R. Bard IVC filters at York Hospital. Twenty-eight patients received an older model that was available from April 2003 through October 2005. Among that group, seven experienced a filter fracture, reflecting a 25% fracture rate. Of the 52 patients who received the Bard G2 model, six patients experienced a fracture, representing a 12% rate of fracture.
At first blush the fracture rates in the Bard G2 IVC filter, seem to demonstrate an improvement over the older model, however the average time of implantation and fracture was about 50 months for patients with the older device compared to about 24 months for patients with the Bard G2 filter.
We Would Like to Help You
O'Steen & Harrison, PLC is handling legal claims on behalf of those harmed by Bard IVC filters. We invite you to contact us for a free, confidential consultation about your legal rights. We will represent patients throughout the United States. We can help you, too, wherever you live.
Largest Damages Case in History
In the single largest damages case in the history of the world, our attorneys were selected by the Arizona Attorney General as the only Arizona law firm to represent the State against American tobacco companies. As a result, Arizona taxpayers will received more than three billion dollars to cover the costs of treating tobacco-related illnesses, maintain educational programs to prevent young people from smoking, and fund other important State programs.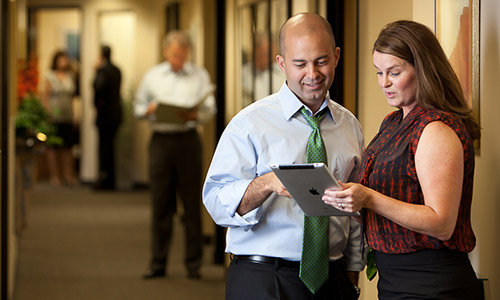 What You Should Do
If you have a Bard IVC filter and you are concerned about your health, promptly consult your physician for an evaluation.
If you have experienced problems related to a Bard IVC filter, you may be entitled to compensation. You should act immediately to contact a lawyer experienced in matters involving defective medical devices.