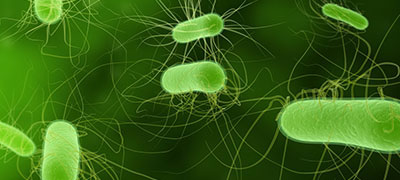 Four Arizona Kids Sickened by Soynut Butter
Phoenix, Arizona—Four children in Arizona are battling E. coli infections that are part of a larger outbreak affecting people in five states.
According to officials with the Arizona Department of Health Services, all four children were hospitalized after eating food containing soynut butter from The SoyNut Butter Co. The children, all under the age of five, were served the food contaminated by E. coli at daycare facilities in Maricopa and Coconino counties. A total of twelve cases in five states are linked to the outbreak.
State and local health departments in the states impacted by the outbreak are working with investigators with the CDC and FDA to further identify the source of the contamination. Although in Arizona the sicknesses only occurred in children, anybody who eats the soynut butter products contaminated with E. coli are susceptible to infection.
Symptoms from an E. coli infection typically take three or four days to develop, although it can take ten days or longer.
If you or a loved has experienced symptoms consistent with E. coli contamination, including bloody diarrhea and abdominal cramps, you should immediately consult your physician for an evaluation.
Food Poisoning News
The first lawsuit was filed today in Maricopa County Superior Court against JBS Tolleson, Inc. on behalf of Dana Raab, who was diagnosed with Salmonella after consuming ground beef produced by the company.
The U.S. Department of Agriculture announced that JBS Tolleson is recalling 6,500,966 pounds of raw ground beef due to a Salmonella outbreak.
Officials with the Maricopa County Department of Public Health report that at least nine people have been sickened due to eating raw ground tuna contaminated by salmonella.