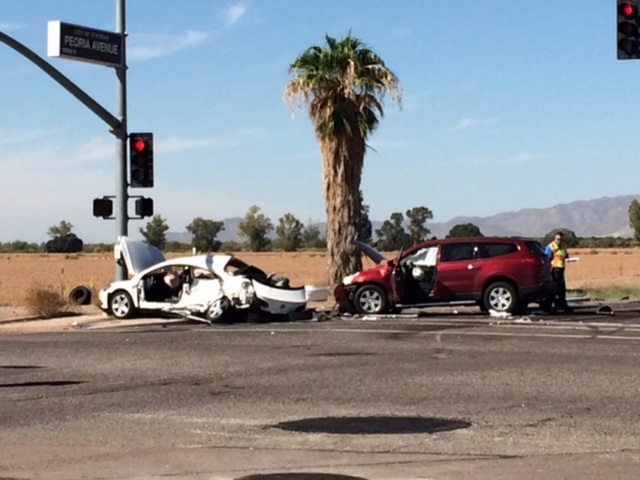 Margie Yaw-Melos Killed by Driver Who Intentionally Caused Wreck
Surprise, Arizona—Police have arrested Keith Johnson in connection with the fatal crash that killed Margie Yaw-Melos, age 46 of Surprise. According to police, Johnson was attempting to kill himself when he triggered a multi-vehicle collision at Peoria Avenue and Litchfield Road in Surprise. Instead, Johnson's actions resulted in death of Ms. Yaw-Melos and injuries to two other innocent people.
Johnson, who was taken to the hospital after the crash, was charged with one count of second-degree murder and two counts of aggravated assault.
We offer our deepest condolences to the family and friends of Ms. Yaw-Melos and wish speedy recoveries to the others injured in the collision.
Glendale AZ Car Accident and Personal Injury News
The Glendale Police Department is searching for the driver of a sedan that struck and killed Juana Hernandez-Diaz on Monday night.
Aileen Alexia Bustos was killed when her vehicle collided with a Peterbilt semi-truck on Friday night in Wittmann.
Jacqueline Pacheco was killed when the pickup truck in which she was a passenger collided with the back of a semi-truck last Saturday in Avondale.