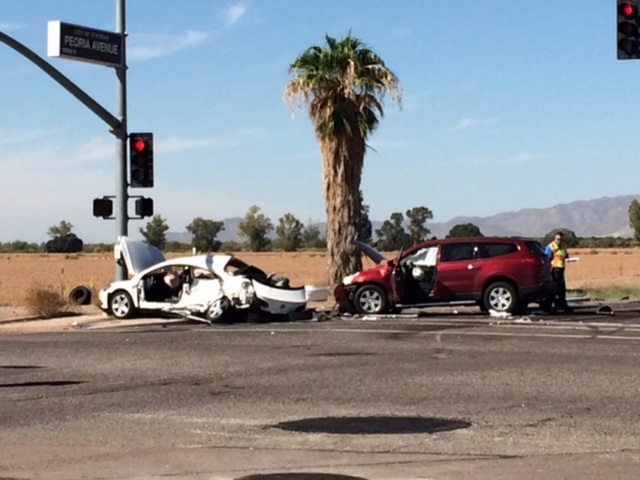 Margie Yaw-Melos Killed by Driver Who Intentionally Caused Wreck
Surprise, Arizona—Police have arrested Keith Johnson in connection with the fatal crash that killed Margie Yaw-Melos, age 46 of Surprise. According to police, Johnson was attempting to kill himself when he triggered a multi-vehicle collision at Peoria Avenue and Litchfield Road in Surprise. Instead, Johnson's actions resulted in death of Ms. Yaw-Melos and injuries to two other innocent people.
Johnson, who was taken to the hospital after the crash, was charged with one count of second-degree murder and two counts of aggravated assault.
We offer our deepest condolences to the family and friends of Ms. Yaw-Melos and wish speedy recoveries to the others injured in the collision.
Glendale AZ Car Accident and Personal Injury News
A motorcycle accident in Surprise on Tuesday afternoon has claimed the life of Tyler Deskins. According to accident investigators, the motorcycle operated by Mr. Deskins collided with two vehicles in the intersection of Bell Road and Sunrise Boulevard.
Arianna Hinostosa died when the car in which she was a passenger left the roadway and struck a utility pole early Tuesday morning. According to accident investigators, the driver of the car was northbound on 67th Avenue when he lost control of the vehicle.
Peter Rankin was struck and killed by a Navajo Nation police officer as he rode his bicycle along Glendale Avenue early Friday afternoon.