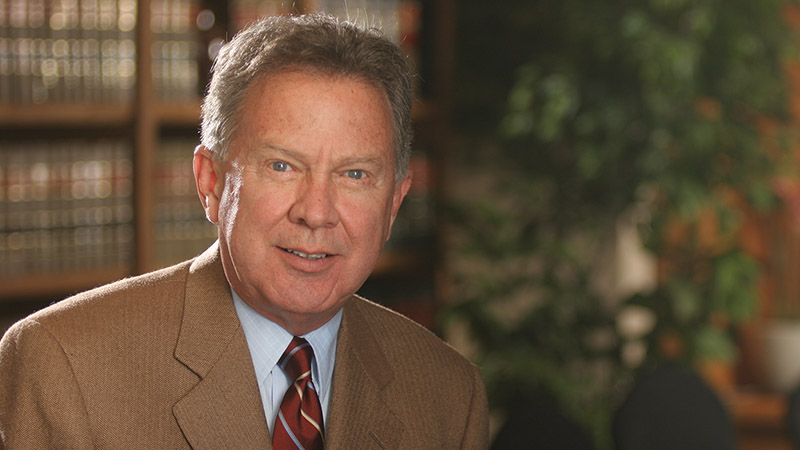 Protection from Uninsured Drivers for Injury and Other Damage
Many people incorrectly believe that if they are injured in an automobile accident where another person is at fault, they will automatically receive a sum of money as compensation for their injuries.
Unfortunately, that is not always the case.  For example, if the person at fault does not have insurance and owns little or no property, it may be almost impossible to collect anything from him, even if the accident left you permanently injured and unable to work again.
You may protect against the possibility by maintaining "uninsured motorist" coverage as part of your automobile insurance package.
Any person in the insured person's household can make a claim under this coverage, whether or not he drives a car.  For example, if your child is struck and injured while properly crossing a street by the driver of an uninsured vehicle, you can receive compensation for the child's injuries from your uninsured motorist coverage.
Uninsured motorist coverage takes care of all expenses incurred by an insured driver—except property damage to his or her vehicle – in an accident caused by an uninsured motorist.  Damage to the insured driver's vehicle is paid for by his collision insurance.
This means the injured driver can recover money for medical bills, loss of income resulting from injuries, the expense of renting a vehicle while repairs are made to his or her car and compensation for pain and suffering.
In addition, an injured person can collect what is known as "punitive damages" where the party at fault was reckless.  For example, punitive damages might be claimed if the child in the previous example was struck by a vehicle traveling through a school zone at 50 miles per hour, or by a drunken driver.
Arizona drivers also can obtain "underinsured motorist" coverage.  The use of underinsured motorist coverage can best be illustrated by example:  Suppose you have this coverage and you are involved in an automobile accident that is not your fault.  The responsible party has a limit of $15,000 on his liability insurance, but the sum to which you are reasonably entitled is $25,000.  With underinsured motorist coverage, you could receive from your insurance company the additional $10,000 that was not covered by the responsible party's policy. 
You should maintain coverage for both uninsured and underinsured motorists in adequate amounts to cover most accident injuries.  With the high cost of medical care and the potential for substantial income loss, limits of $100,000 should be considered minimum protection in most cases.