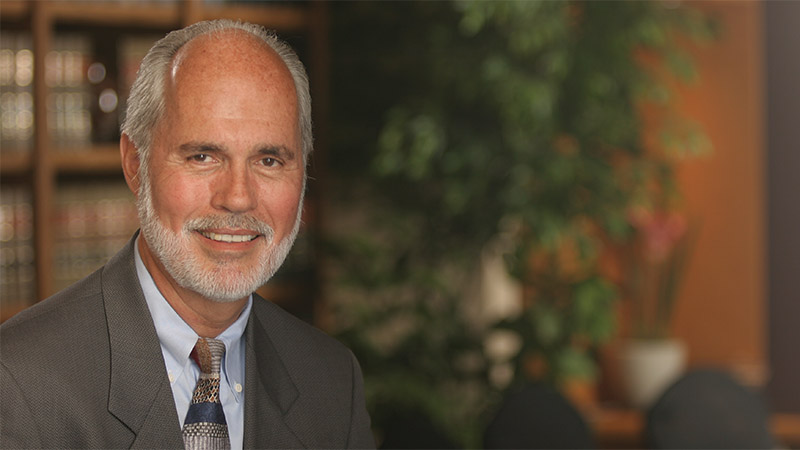 James R. Harrison
Jim was a founding partner of O'Steen & Harrison, PLC, where he practiced in the areas of personal injury, defective products, nursing home abuse and neglect, commercial litigation and banking. Jim withdrew from full-time practice in 2022 and serves and an advisor to the firm.
He graduated from Arizona State University in 1969 (B.A., with distinction) and A.S.U. College of Law in 1972 (J.D., cum laude). He served as a senior editor on the Arizona State Law Journal.
Jim was admitted to the State Bar of Arizona in 1972 and is admitted to practice in the Arizona Supreme Court, the United States District Court, the U.S. Court of Appeals for the Ninth Circuit, the U.S. Court of Appeals for the Sixth Circuit, and the U.S. Court of Claims.
He is a member of the American Association for Justice and the Maricopa County Bar Association. He serves as counsel for First Fidelity Bank.
Jim is av-rated (the highest rating) by the prestigious Martindale-Hubbell Law Directory.
Jim was born in Indiana in 1945 and moved to Arizona in 1956.
Contact
O'Steen & Harrison, PLC
300 W. Clarendon Ave., Suite 400
Phoenix, Arizona 85013
602.252.8888
602.274.1209 fax