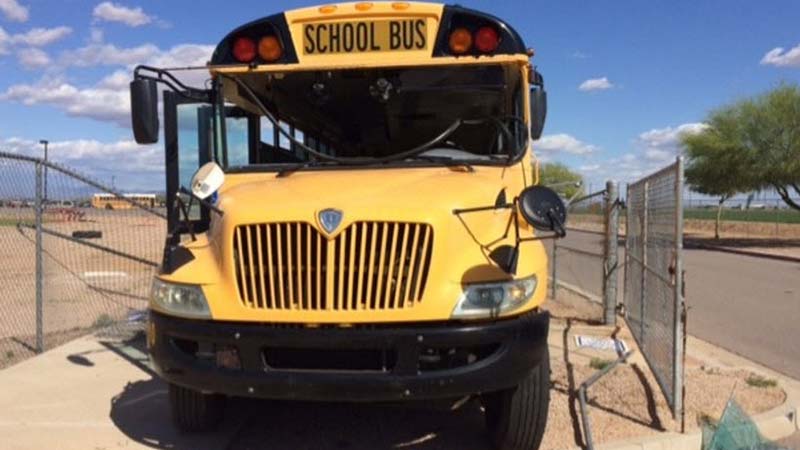 School Bus Driver Jerzy Adamsyzk Killed in Accident
San Tan Valley, Arizona—Jerzy Adamsyzk, age 74, died from injuries he received when the school bus he was driving crashed through a fence near Bella Vista and Gantzel Road.  Mr. Adamsyzk, a driver for Poston Butte High School, and an assistant were the only people on the bus at the time of the accident Tuesday afternoon.
The assistant driver was not seriously injured.  Pinal County Sheriff's Office accident investigators speculate that Mr. Adamsyzk may have suffered a medical incident while on the way to pick up students.
We extend our condolences to the family and friends of Mr. Adamsyzk over this tragic loss.
Mesa, Gilbert and Chandler AZ Car Accident and Personal Injury News
The Chandler Police Department reports that Daniel Clark died of injuries he received in an accident as he rode his bicycle near the intersection of Germann Road and Airport Boulevard.
An unidentified motorcyclist was killed as a result of a collision with a school bus in Apache Junction early this morning.
Kayla Gonzalez may have to postpone her first day at Arizona State University for a year while she recovers from an accident that left her seriously injured.