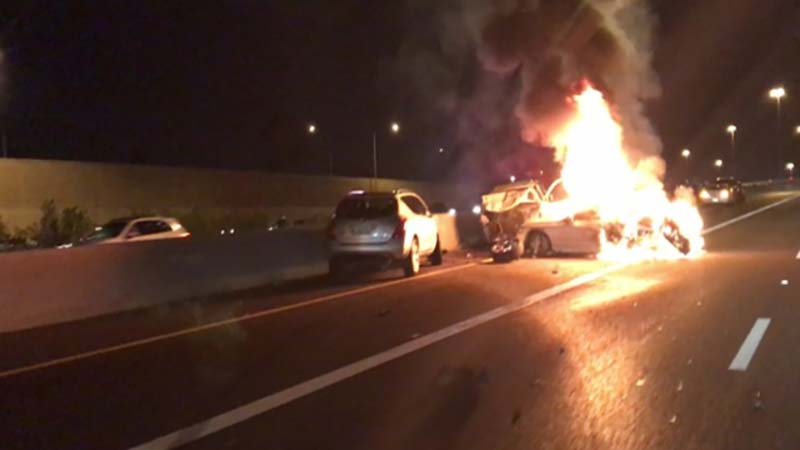 Ten People Injured in Tempe Crash Involving Seven Vehicles
Tempe, Arizona—Seven vehicles were involved in an accident which sent two people to a trauma center and injured eight others as Tuesday evening's commute ended.
The Arizona Department of Public Safety closed southbound Loop 101 near Southern Avenue for several hours.  DPS accident investigators state that a pickup truck reportedly drove on the left shoulder of the freeway at a high rate of speed in an attempt to pass several other vehicles.  The driver allegedly struck the barrier wall, which caused him to swerve and strike the other vehicles.
The Tempe Fire Department reports that two cars were consumed by fire.
DPS accident investigators have not released the identities of those involved, as their investigation continues.  Impairment may be a factor
We wish all those who were injured swift and complete recoveries.
Mesa, Gilbert and Chandler AZ Car Accident and Personal Injury News
A bicyclist was critically injured when struck by a semi-truck near Apache Trail and 83rd Place in Mesa on Thursday afternoon.
An unidentified man is dead following a car accident in Queen Creek this afternoon.
A rollover accident on US-70 has killed three people. According to investigators with the Arizona Department of Public Sasfety, a van rolled over on Friday evening.