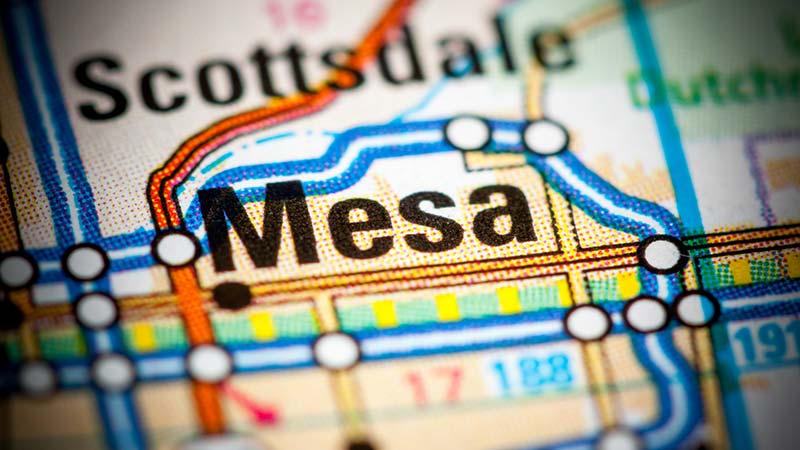 Wrong-Way Head-On Collision in Mesa Results in Serious Injuries
Mesa, Arizona—The Arizona Department of Public Safety received several calls just before 3:00 a.m. this morning reporting a wrong-way driver on the Loop 101 in the East Valley. It appeared the vehicle had entered the freeway from U.S. 60 and was southbound in the northbound lanes. 
The wrong-way vehicle, described as a silver sedan, collided head-on with a gray sedan north of Guadalupe Road.  A second collision involving three other vehicles occurred as a result of the initial head-on crash.  One car flipped and came to rest on its roof.  Two drivers were taken to the hospital and the third was treated at the scene.
Neither driver of the vehicles involved in the first collision has been identified, but authorities say both are men age 26.  Both were transported to a local hospital for treatment of their injuries.  The wrong-way driver had more serious, but non-life-threatening injuries.
Officials suspect impairment is a factor in the initial crash.
Mesa, Gilbert and Chandler AZ Car Accident and Personal Injury News
Mohammad Misbah Uddin and his son, Abdullah Al Faiaz, were struck and killed as they crossed a street in Chandler on their way to evening prayer on Monday night.
Lauren Hutchins, a sophomore at Gilbert High School, was struck and killed while riding her bicycle near Guadalupe and Greenfield Roads early Tuesday evening.
A reportedly impaired man who caused a chain reaction car accident that involved 15 people and 4 vehicles is hospitalized in serious condition.