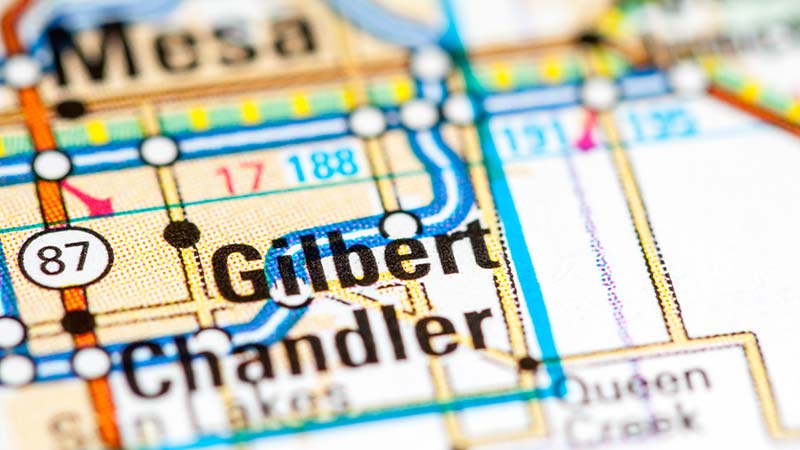 Yongela Ward Arrested in Hit-and-Run Death of Erik Alsaker
Gilbert, Arizona—Yesterday, I wrote about the tragic death of Erik Alsaker in a hit-and-run accident. Late last night, officers with the Gilbert Police Department arrested Yongela Nelvik Ward in connection with the fatal crash.
Officers received a tip from a neighbor who noted damage to Ms. Ward's vehicle, which matched the description of the vehicle believed to be involved in the collision. Police executed a search warrant at Ms. Ward's residence, which was less than a mile away from the accident scene. They found Ms. Ward's damaged vehicle inside the garage.
Ms. Ward was charged with a Class 3 felony for leave the scene of a fatal accident. However, officers elected not to book her into jail as she is in the third trimester of her pregnancy.
According to police, Ms. Ward struck Mr. Alsaker at the intersection of Queen Creek Road and Ranch House Parkway at about 7:54 p.m. on Monday evening. Mr. Alsaker was transported to a local trauma center where he died from his injuries.
We again offer our condolences to the family and friends of Mr. Alsaker.
Mesa, Gilbert and Chandler AZ Car Accident and Personal Injury News
Mohammad Misbah Uddin and his son, Abdullah Al Faiaz, were struck and killed as they crossed a street in Chandler on their way to evening prayer on Monday night.
Lauren Hutchins, a sophomore at Gilbert High School, was struck and killed while riding her bicycle near Guadalupe and Greenfield Roads early Tuesday evening.
A reportedly impaired man who caused a chain reaction car accident that involved 15 people and 4 vehicles is hospitalized in serious condition.