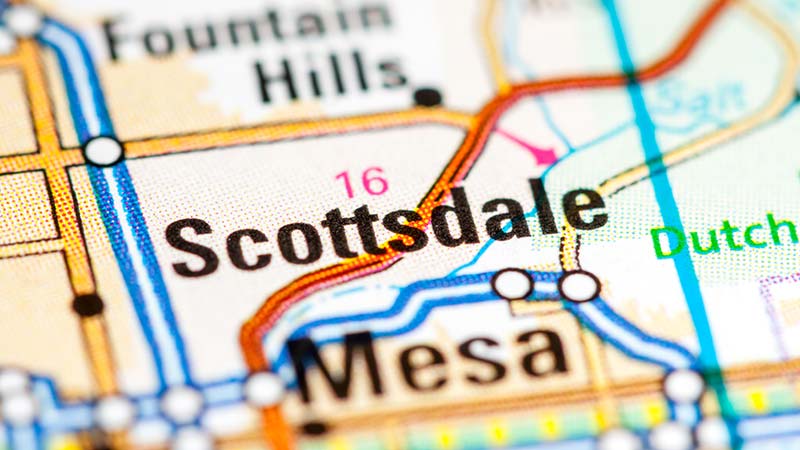 Al and Samantha Barela Killed During Charity Motorcycle Ride
Scottsdale, Arizona—Al Barela, age 52, and Samantha Barela, age 37, of Farmington, New Mexico, were killed on Saturday as they rode in a motorcycle charity event to benefit the Special Olympics.  The couple was among an estimated 1,000 bikers who rode from Mesa to North Scottsdale for the event.
The Barela's bike collided with a vehicle in the intersection of East Frank Lloyd Wright Boulevard and East Thunderbird Road.  Mr. Barela died at the scene of the accident, and Ms. Barela was transported to a local hospital where she died later that night.
Scottsdale Police accident investigators report that the Barelas entered the intersection on a red light.  Many other event riders report that this was a police-escorted event and that riders were told in advance that controlled intersections would be closed by the escorts as riders passed through.
A Scottsdale Police spokesperson reportedly said that event organizers were advised to tell riders to stop at red lights if a traffic escort officer wasn't present.  Riders reported, however, that they had passed through many red lights before reaching this intersection near the end of the ride.  One rider reported that police escorts were present at every intersection until the riders reached Scottsdale.  Many riders were led to believe this was a "fully-escorted ride," according to Kevin Kwake, another participant in the charity event.
This tragic accident should not have occurred, and but for a failure on the part of event organizers or the police escorts, or both, it would not have.
We express our condolences to the family members and friends of Mr. and Ms. Barela at this time of great loss for them.
Arizona Motorcycle Accident News
DPS is asking for the public's help in finding a driver who struck and killed a motorcyclist on US-60 on Monday.
A motorcycle accident near 31st Avenue and Bell Road in Phoenix claimed the life of Aaron Reily on Wednesday afternoon.
An accident involving a motorcycle and a car in Cottonwood claimed the life of Martin Weston on Thursday morning.