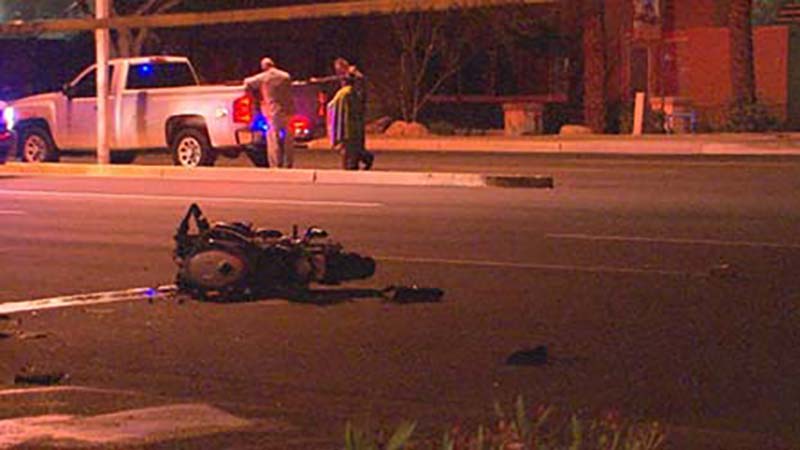 Christian Nagel Killed After Being Struck By Left-Turning Vehicle
Phoenix, Arizona—Christian Nagel, age 20, was killed after another driver turned left in front of his motorcycle, causing a serious head-on collision.
According to investigators with the Phoenix Police Department, Mr. Nagel was traveling on Ray Road near Ranch Circle when another driver failed to yield and attempted a left turn into a private driveway. The vehicle collided with the motorcycle. Mr. Nagel was taken to a local hospital where he died from his injuries. He was wearing a motorcycle helmet at the time of the collision.
The motorcycle accident remains under investigation and a determination has not been made as to whether the woman operating the vehicle will be charged in connection with the crash.
Arizona Motorcycle Accident News
A Scottsdale Police motorcycle officer was injured during a routine traffic stop this morning a Ford pickup truck veered into the northbound median of Loop 101 and ran into the stopped car and the officer's motorcycle, pinning the officer and his bike against the median wall.
Phoenix Police Officer Blake Newman died as a result of injuries he received when his motorcycle struck a curb, causing him to lose control and crash.
Accident investigators with the Lake Havasu City Police Department report than an as-yet unidentified female motorcyclist was killed in a collision with a semi-truck.