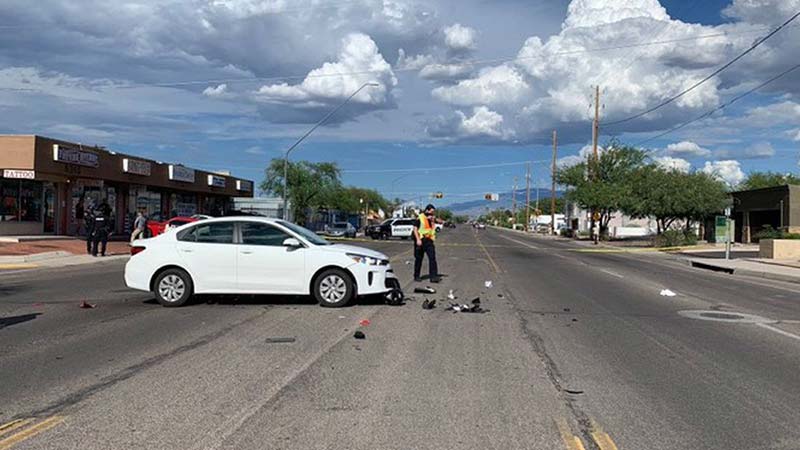 Demeako Duane Palmer Killed in Tucson Motorcycle Accident
Tucson, Arizona—An accident involving a motorcycle and a Kia claimed the life of Demeako Duane Palmer, age 45, on Tuesday afternoon. 
Mr. Palmer was westbound on Pima Street in the inside lane when a Kia southbound on Cloverland Avenue turned left onto eastbound Pima Street. Mr. Palmer struck the driver side of the Kia. 
Accident investigators determined that the Kia driver failed to stop at a stop sign.  Mr. Palmer was wearing a helmet.  The Tucson Fire Department transported him to Banner University Medical Center where he later died.  The accident investigation is ongoing.
Our sympathies are with Demeako Palmer's family and friends as they mourn his loss.
Arizona Motorcycle Accident News
Peoria Police officer Jason Judd died from injuries he received in a motorcycle crash at a youth training camp on Wednesday morning..
A motorcyclist is dead after a collision between a motorcycle and private bus in Phoenix. The accident occurred yesterday at about 11:00 a.m. at the intersection of 3rd Avenue and Osborn Road.
A motorcycle accident in Phoenix on Sunday afternoon has claimed the lives of Jessie Andrade and Aracely Arvizu-Hernandez.