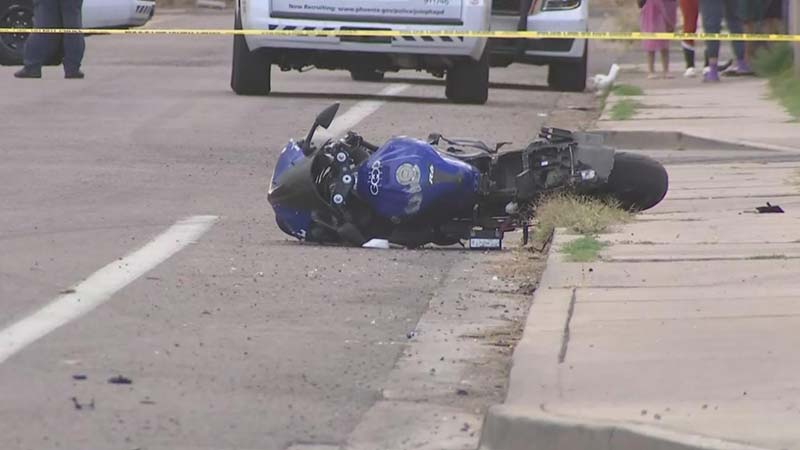 Phoenix Motorcycle Accident Claims the Life of Erik Valenzuela
Phoenix, Arizona—Erik Valenzuela, age 17, was killed after a vehicle collided with his motorcycle. The accident occurred this afternoon near 48th Avenue and Encanto Boulevard.
According to accident investigators with the Phoenix Police Department, Mr. Valenzuela was westbound on Encanto when a pickup truck turned left in front of him. Officers do not believe that speed or impairment were factors in the deadly crash.
Mr. Valenzuela was pronounced deceased at the scene of the crash by emergency responders with the Phoenix Fire Department.
We offer our deepest condolences to Erik Valenzuela's family and friends as they grieve this tragic loss.
Arizona Motorcycle Accident News
A three-vehicle crashed claimed the life of John Myers on Tuesday afternoon near Union Hills Drive and 43rd Avenue in Phoenix.
A motorcyclist, identified only as 25-year-old man, was westbound on Dunlap Avenue on Tuesday afternoon when a Chrysler 300 failed to yield while turning left near 37th Avenue.
A vehicle traveling south in the northbound lanes of SR-51 collided with a motorcyclist near Glendale Avenue on Sunday night.