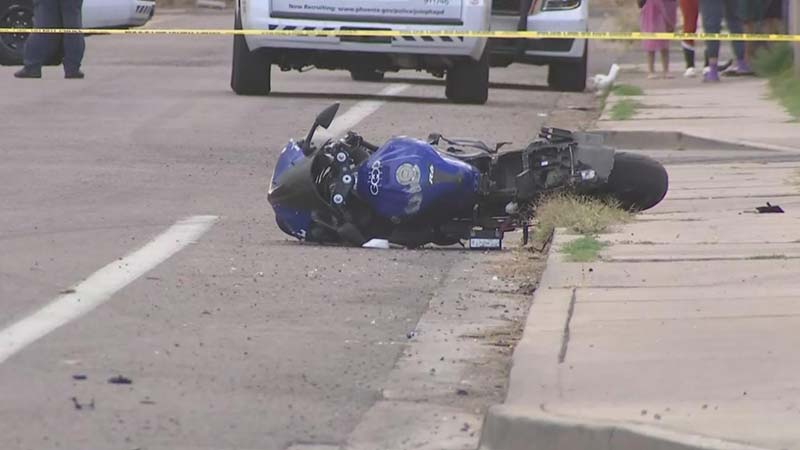 Phoenix Motorcycle Accident Claims the Life of Erik Valenzuela
Phoenix, Arizona—Erik Valenzuela, age 17, was killed after a vehicle collided with his motorcycle. The accident occurred this afternoon near 48th Avenue and Encanto Boulevard.
According to accident investigators with the Phoenix Police Department, Mr. Valenzuela was westbound on Encanto when a pickup truck turned left in front of him. Officers do not believe that speed or impairment were factors in the deadly crash.
Mr. Valenzuela was pronounced deceased at the scene of the crash by emergency responders with the Phoenix Fire Department.
We offer our deepest condolences to Erik Valenzuela's family and friends as they grieve this tragic loss.
Arizona Motorcycle Accident News
Peoria Police officer Jason Judd died from injuries he received in a motorcycle crash at a youth training camp on Wednesday morning..
A motorcyclist is dead after a collision between a motorcycle and private bus in Phoenix. The accident occurred yesterday at about 11:00 a.m. at the intersection of 3rd Avenue and Osborn Road.
A motorcycle accident in Phoenix on Sunday afternoon has claimed the lives of Jessie Andrade and Aracely Arvizu-Hernandez.