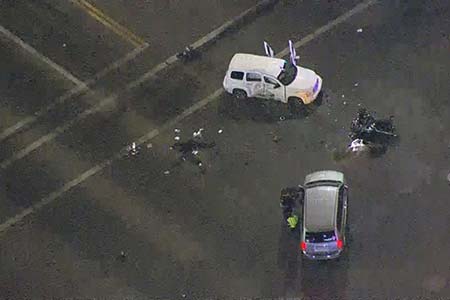 Motorcycle Accident in Glendale Injures Two
Glendale, Arizona—Two people are hospitalized in critical condition after the motorcycle they were riding collided with a van on Tuesday night. 
According to Glendale Police reports, a motorcycle carrying two as-yet unidentified people struck a van that turned in front of them at the intersection of 67th and Glendale Avenues.
We wish swift and full recoveries for those who were injured.
Arizona Motorcycle Accident News
A motorcycle accident in Phoenix on Sunday afternoon has claimed the lives of Jessie Andrade and Aracely Arvizu-Hernandez.
A woman was killed as a result of a motorcycle accident on SR-87 near Nash Point and the driver sustained injuries that were not considered life-threatening.
Jeffery McAllister has died from injuries he suffered last week in a motorcycle accident that also injured his wife.