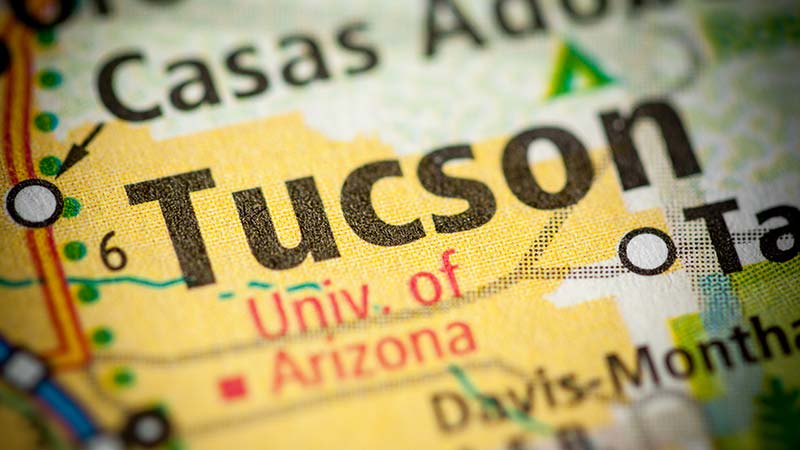 Jeffery McAllister Dies from Injuries in Motorcycle Accident, Wife Injured
Tucson, Arizona—Jeffery McAllister, age 62, has died from injuries he suffered last week in a motorcycle accident that also injured his wife. 
The Tucson Police Department reports that on May 29th at about 7:30 p.m., Mr. McAllister and his wife were westbound on Mary Ann Cleveland Way when their motorcycle collided with a Toyota Yaris that turned left into its path at Houghton Road.  The light was yellow for Mr. McAllister as his motorcycle entered the intersection.  The street name changes from Mary Ann Cleveland Way to Old Vail Road just west of the intersection with Houghton Road.   
Mr. McAllister and his wife were both transported to Banner University Medical Center.  Mr. McAllister's injuries were critical.  His wife's injuries were serious, but not-life-threatening.  Mr. McAllister died on Tuesday, June 2nd.  Information regarding his wife's current medical condition has not been released.  No charges or citations have been issued.
Our sympathies are with the McAllister family and friends as they mourn Jeffery's loss and hope for his wife's recovery.
Arizona Motorcycle Accident News
A three-vehicle crashed claimed the life of John Myers on Tuesday afternoon near Union Hills Drive and 43rd Avenue in Phoenix.
A motorcyclist, identified only as 25-year-old man, was westbound on Dunlap Avenue on Tuesday afternoon when a Chrysler 300 failed to yield while turning left near 37th Avenue.
A vehicle traveling south in the northbound lanes of SR-51 collided with a motorcyclist near Glendale Avenue on Sunday night.