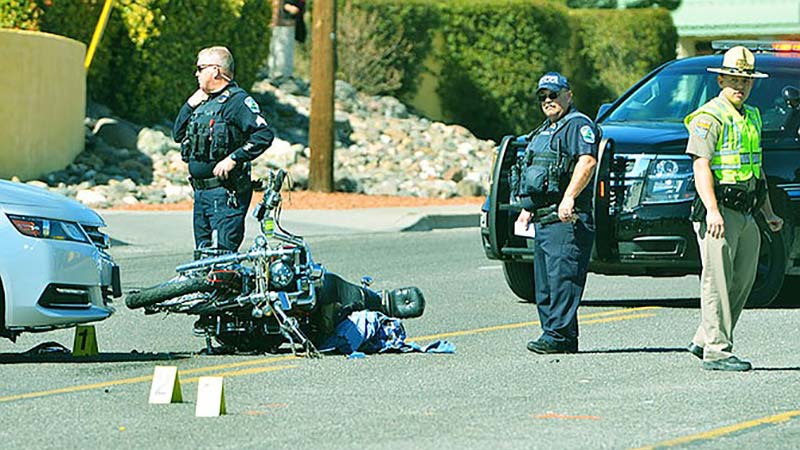 Martin Weston Dies Following Motorcycle Accident in Cottonwood
Cottonwood, Arizona—An accident involving a motorcycle and a car claimed the life of Martin Weston, age 62, on Thursday morning.  Cottonwood Police Department accident investigators report that Mr. Weston's motorcycle collided with the car in the 700 block of South Main Street shortly after 11:30 a.m.  
He was transported to the Verde Valley Medical Center where he died soon afterward.  Police provided no information about the driver of the passenger car.
Main Street was closed in both directions for about two hours.
Our sympathies are with Martin Weston's family and friends over this tragic loss.
Arizona Motorcycle Accident News
A motorcycle accident in Phoenix on Sunday afternoon has claimed the lives of Jessie Andrade and Aracely Arvizu-Hernandez.
A woman was killed as a result of a motorcycle accident on SR-87 near Nash Point and the driver sustained injuries that were not considered life-threatening.
Jeffery McAllister has died from injuries he suffered last week in a motorcycle accident that also injured his wife.