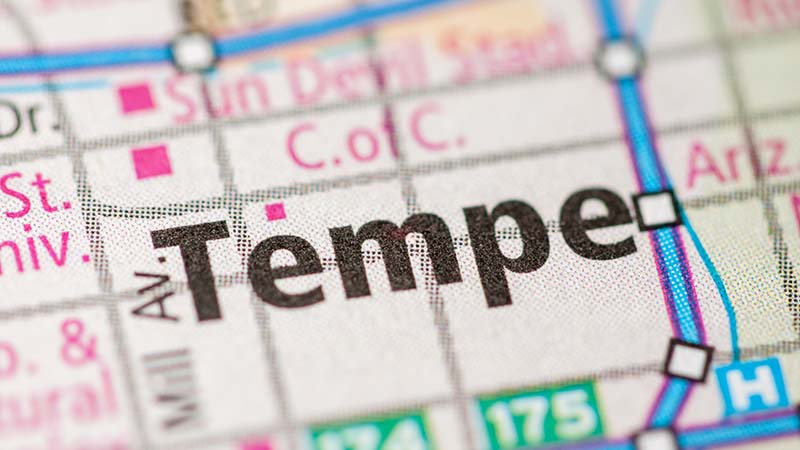 Michael Salinel Dies in Rear-End Motorcycle Collision
Tempe, Arizona—Michael G. Salinel, age 49 of Gilbert, died when his motorcycle became pinned between two cars involved in a multiple vehicle crash on Saturday night.  
According to the Arizona Department of Public Safety, a driver on southbound State Route 101 near S.R. 60 started a chain reaction that resulted in Mr. Salinel's death, then fled the scene.  The chain reaction began when the first vehicle reportedly abruptly changed lanes, causing another vehicle to lose control and strike the center median wall.  The second vehicle, which carried a family of six, spun around then came to rest facing the wrong way.  
Mr. Salinel reduced the speed of his motorcycle to avoid the wrong-way vehicle which blocked a lane of traffic.  The vehicle following him, however, did not realize traffic had slowed and plowed into Salinel's motorcycle, pushing it into the wrong-way vehicle.  Salinel was pinned between the two vehicles.
Mr. Salinel was transported to a hospital where he was pronounced dead.  The family of six suffered only minor injuries.
The Department of Public Safety encourages anyone with information about this deadly accident to call (602) 223-2212.
We extend our condolences to the family and friends of Mr. Salinel at this time of great loss for them.
Arizona Motorcycle Accident News
A motorcycle accident in Phoenix on Sunday afternoon has claimed the lives of Jessie Andrade and Aracely Arvizu-Hernandez.
A woman was killed as a result of a motorcycle accident on SR-87 near Nash Point and the driver sustained injuries that were not considered life-threatening.
Jeffery McAllister has died from injuries he suffered last week in a motorcycle accident that also injured his wife.