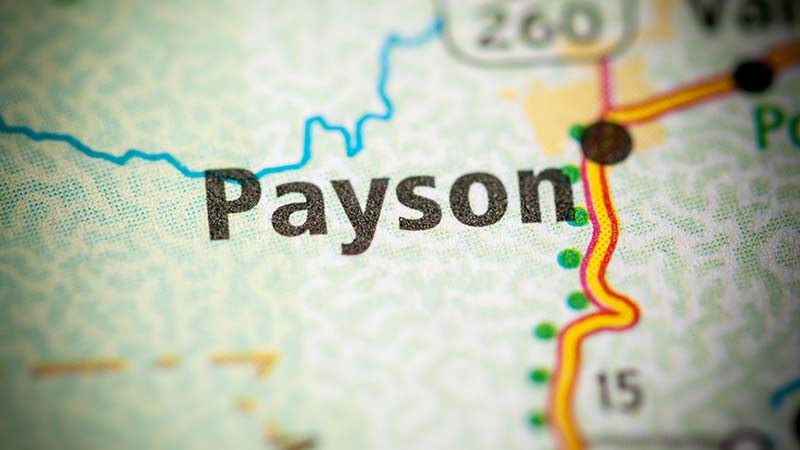 Motorcycle Accident in Pine Critically Injures Two
Pine-Strawberry, Arizona—A motorcyclist and his passenger were both critically injured Saturday when their bike struck a vehicle head-on.  Neither rider on the bike has, as yet, been identified by law enforcement accident investigators.
The southbound motorcycle collided with a northbound vehicle along a curved stretch of Highway 260 just north of Pine on State Route 87.  All five firefighters from the Pine-Strawberry Fire District who were on duty at the time were dispatched to the scene, along with an engine, two ambulances and two helicopters.  The seriously injured motorcyclist and his passenger were air-lifted separately to Scottsdale Osborn Hospital trauma center.
Shortly after P-S Fire Department arrived at the scene, dispatch reported a second medical emergency.  The City of Payson Fire Department responded to this second medical call along with a PMT ambulance.  An injured passenger in the vehicle was taken to Banner Payson Medical Center with minor injuries.
This curved stretch of highway has a long history of accidents.  Two years ago Chief Morris contacted the Arizona Department of Transportation which installed additional signage and lowered the speed limit from 40 mph to 30 mph.  The number of accidents has decreased since.
We wish those who were injured swift and complete recoveries.
Arizona Motorcycle Accident News
A Scottsdale Police motorcycle officer was injured during a routine traffic stop this morning a Ford pickup truck veered into the northbound median of Loop 101 and ran into the stopped car and the officer's motorcycle, pinning the officer and his bike against the median wall.
Phoenix Police Officer Blake Newman died as a result of injuries he received when his motorcycle struck a curb, causing him to lose control and crash.
Accident investigators with the Lake Havasu City Police Department report than an as-yet unidentified female motorcyclist was killed in a collision with a semi-truck.