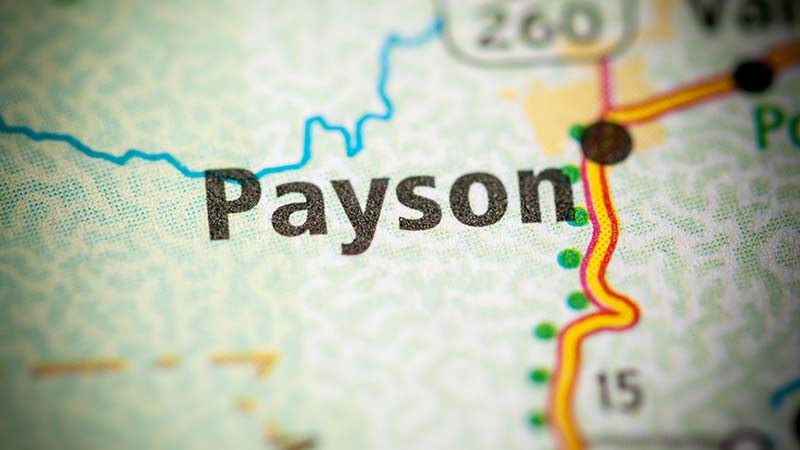 Robert Welch Killed in Motorcycle Accident Outside Payson
Payson, Arizona—Robert Frank Welch and his girlfriend were northbound in the passing lane on Highway 87 about three miles south of Payson when the Harley Davidson they were riding was t-boned by a white Chevrolet Suburban on Saturday.
Arizona Department of Public Safety accident investigators report that the Suburban pulled out of the road median in front of the motorcycle.  Mr. Welch died at the scene.
Mr. Welch was Vice President of the Old Bastards Motorcycle Club Salt River and known throughout regional motorcycle clubs as "Gnome."  He and his girlfriend, identified only as "Tumbles," were on their way to Payson to participate in the motor club's annual Runnin' with the Pups fundraiser benefitting the Humane Society of Central Arizona.
Dan Shover, also known as "Coyote," is the President of the Old Bastards Motorcycle Club Payson.  He said "Tumbles" went through the Suburban's window and ended up inside the vehicle.  She was air evac'd to Scottsdale Osborn Medical Center where she remains in the ICU.
According to "Ditch", the President of the Old Bastards Motorcycle Club Salt River, no citations were issued at the scene. No additional information presently is available on whether anyone in the Suburban was injured.
Our sympathies are with the family and friends of Mr. Welch over this tragic loss.  We wish a speedy and full recovery for "Tumbles."
Arizona Motorcycle Accident News
DPS is asking for the public's help in finding a driver who struck and killed a motorcyclist on US-60 on Monday.
A motorcycle accident near 31st Avenue and Bell Road in Phoenix claimed the life of Aaron Reily on Wednesday afternoon.
An accident involving a motorcycle and a car in Cottonwood claimed the life of Martin Weston on Thursday morning.