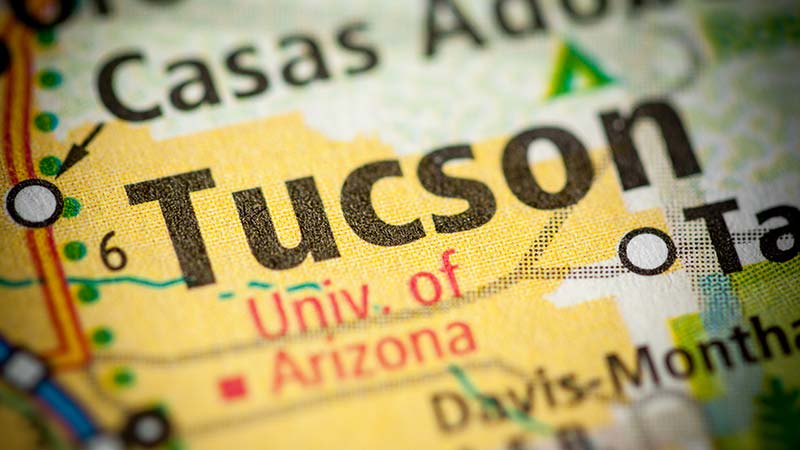 William Woodin Killed While Riding His Motorcycle on Glenn Street in Tucson
Tucson, Arizona—William S. Woodin, age 47, died as the result of injuries he received when his motorcycle collided with a car at the intersection of Treat Avenue and Glenn Street on Sunday afternoon at about 2:30. p.m.
The Tucson Police Department and Tucson Fire medics responded to the scene.  Mr. Woodin was transported to Banner University Medical Center with life-threatening injuries.  He died shortly after arrival.
Tucson traffic investigators report that a Toyota southbound on Treat Avenue stopped for the stop sign at the intersection with Glenn Street.  Mr. Woodin was riding his Suzuki motorcycle westbound on Glenn.  The vehicles collided in the intersection.  Glenn Street does not have a stop sign at the intersection with Treat.
The police investigation continues.  No information presently is available indicating whether the occupants of the Toyota were injured.
We extend our condolences to William Woodin's family and friends.
Arizona Motorcycle Accident News
A Scottsdale Police motorcycle officer was injured during a routine traffic stop this morning a Ford pickup truck veered into the northbound median of Loop 101 and ran into the stopped car and the officer's motorcycle, pinning the officer and his bike against the median wall.
Phoenix Police Officer Blake Newman died as a result of injuries he received when his motorcycle struck a curb, causing him to lose control and crash.
Accident investigators with the Lake Havasu City Police Department report than an as-yet unidentified female motorcyclist was killed in a collision with a semi-truck.