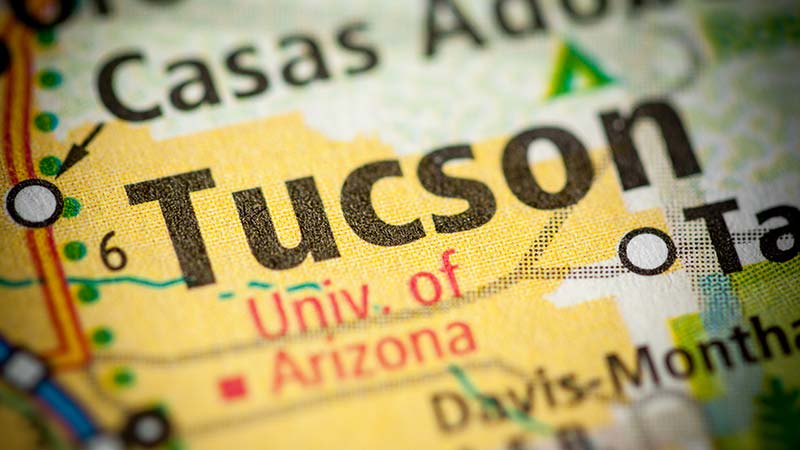 William Woodin Killed While Riding His Motorcycle on Glenn Street in Tucson
Tucson, Arizona—William S. Woodin, age 47, died as the result of injuries he received when his motorcycle collided with a car at the intersection of Treat Avenue and Glenn Street on Sunday afternoon at about 2:30. p.m.
The Tucson Police Department and Tucson Fire medics responded to the scene.  Mr. Woodin was transported to Banner University Medical Center with life-threatening injuries.  He died shortly after arrival.
Tucson traffic investigators report that a Toyota southbound on Treat Avenue stopped for the stop sign at the intersection with Glenn Street.  Mr. Woodin was riding his Suzuki motorcycle westbound on Glenn.  The vehicles collided in the intersection.  Glenn Street does not have a stop sign at the intersection with Treat.
The police investigation continues.  No information presently is available indicating whether the occupants of the Toyota were injured.
We extend our condolences to William Woodin's family and friends.
Arizona Motorcycle Accident News
Peoria Police officer Jason Judd died from injuries he received in a motorcycle crash at a youth training camp on Wednesday morning..
A motorcyclist is dead after a collision between a motorcycle and private bus in Phoenix. The accident occurred yesterday at about 11:00 a.m. at the intersection of 3rd Avenue and Osborn Road.
A motorcycle accident in Phoenix on Sunday afternoon has claimed the lives of Jessie Andrade and Aracely Arvizu-Hernandez.