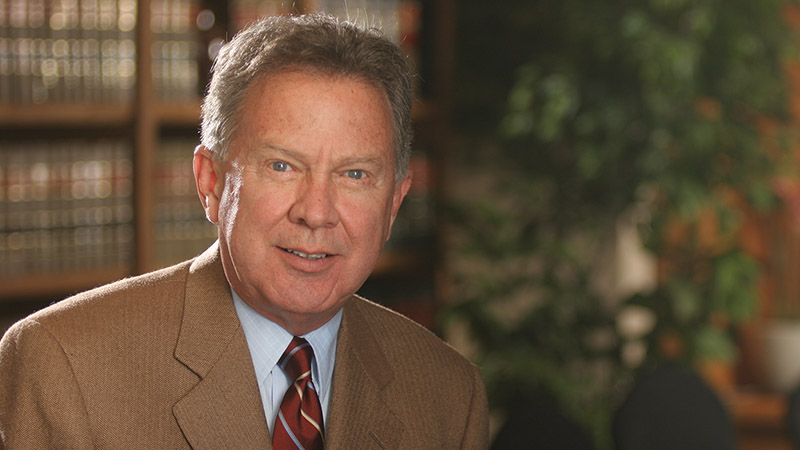 Campaign Ads Bend the Truth, Not the Law
My law firm practices personal injury law, so most of my writing pertains to motor vehicle accidents, traffic laws, insurance matters, dangerous products that injure consumers and other related matters. This timely piece, however, concerns something that is arguably even more important.
Like most citizens, I want integrity in government. Our elected and appointed officials should be intelligent, competent, energetic and committed to serving the public interest. Occasionally, we get people like this.
Unfortunately, weaknesses in the election process contribute to election outcomes that sometimes fall short of our expectations. One of these weaknesses, depending on your perspective, is the absence of enforceable standards requiring truth is political advertising.
Strange as it may sound, false political advertising is not illegal.
Misrepresenting a product or service in advertisements can be a criminal offense. Consumers who are harmed by misrepresentations can sue the responsible merchant to recover their losses. Various state and federal agencies can also take legal or administrative action against advertisers who make false or misleading claims.
Political ads, however, generally are exempt from these requirements of truth in advertising. There is no law that prohibits false or misleading political advertising.
Arizona's recently concluded Republican Presidential campaign produced several charges of false and misleading claims made by candidates. These allegations are likely to continue throughout the election process.
Why does our law punish false advertising by merchants while leaving politicians free to mislead at will? The answer lies within the distinction our courts always have drawn between "commercial speech" and "political speech." Commercial communications are subject to greater regulation and restrictions that political communications.
Our society places special value on election dialogue. Those who make the law consider political communications to be more important than commercial communications. The belief is that political speech should not be inhibited by the fear of legal action. This policy encourages politicians to speak freely, unencumbered by the troublesome issue of truth.
Because the law provides little protection against false political advertising, we especially must be skeptical about what we read and hear.
Although the truth may emerge eventually from a hotly contested campaign, the burden is on the voter to spot it, and it will not happen by accident. You must be vigilant.
Phoenix AZ Car Accident News
George Hatch was killed on Friday as he attempted to cross 19th Avenue near Sunnydale Avenue in Phoenix.
Elaine Herzberg has been identified as the victim in the crash that occurred last night in Tempe involving an Uber self-driving car. The Uber vehicle was in autonomous mode when it struck Ms. Herzberg.
An unidentified 63-year-old man was flown to University Medical Center in Las Vegas with serious head injuries after the Hummer H3 he was driving was sandwiched between other vehicle in an accident on Tuesday afternoon