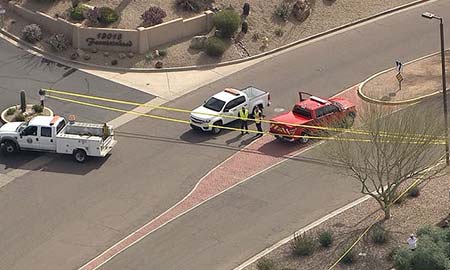 Four Pedestrians Struck in Fountain Hills, Two Dead
Fountain Hills, Arizona—An accident in Fountain Hills this morning left two people dead and two severely injured. A tan-colored SUV struck four pedestrians near Saguaro and Palisades Boulevards.  According to Rural Metro Fire Department, two people were pronounced dead at the scene.  The other two were transported to a local hospital.
Maricopa County Sheriff's Office deputies are investigating the accident. No additional information presently is available regarding the cause of the accident or the conditions of the two people taken to the hospital.
We extend our condolences to the victims' families and friends and wish speedy recoveries for those who were injured.
Update
Tragically, a third person has died from injuries sustained as a result of this accident. The fourth victim remains in critical condition.
Phoenix AZ Car Accident News
Eight people are dead and dozens more injured after a Greyhound bus headed for Phoenix collided with a semi-truck in northwestern New Mexico on Thursday afternoon.
Samuel Flores was struck and killed by an unlicensed teenage driver as he crossed a residential street in Phoenix on Sunday night.
Two pedestrians were struck after a car accident Phoenix when two vehicles jumped the curb onto a sidewalk.