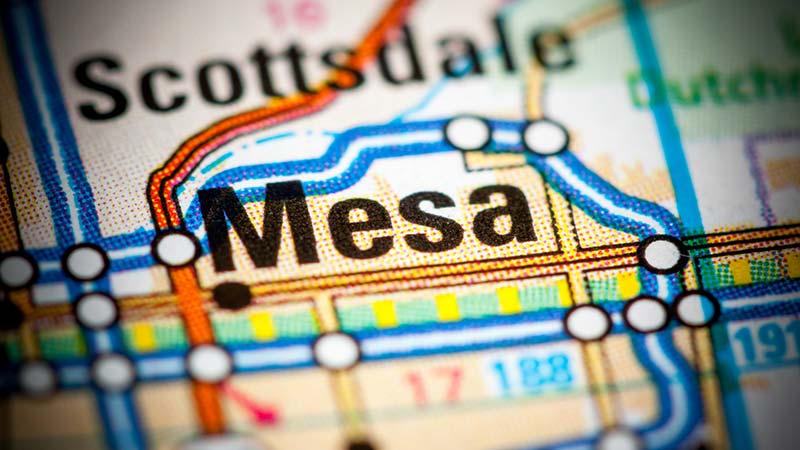 Jared Carter Dies in Multi-Vehicle Crash in Mesa
Mesa, Arizona—Jared Carter, age 35, of Mesa died Sunday afternoon in a multi-vehicle crash.
Mesa Police say that Matthew Crisp, age 27, was traveling west on Broadway Road when he first hit a car at Stapley Drive at about 1:30 P.M.  He continued driving erratically, striking curbs, driving onto sidewalks and colliding with cars before finally crashing into a fourth vehicle at Alma School Road. 
Mr. Carter was a rear-seat passenger in the last vehicle that was hit.  He was pronounced dead at the scene, while the four remaining occupants of the car were taken to local hospitals.
Police say Crisp was unresponsive when extricated from his car.  He remains hospitalized in intensive care.  He will face charges of one count of manslaughter and four counts of aggravated assault.
Mesa Police Detective Steve Berry says test results for drug impairment are pending, while investigators are attempting to determine whether Crisp may have suffered a medical incident.
We extend our condolences to Mr. Carter's family and friends, and we wish those who were injured speedy and complete recoveries.
Phoenix AZ Car Accident News
George Hatch was killed on Friday as he attempted to cross 19th Avenue near Sunnydale Avenue in Phoenix.
Elaine Herzberg has been identified as the victim in the crash that occurred last night in Tempe involving an Uber self-driving car. The Uber vehicle was in autonomous mode when it struck Ms. Herzberg.
An unidentified 63-year-old man was flown to University Medical Center in Las Vegas with serious head injuries after the Hummer H3 he was driving was sandwiched between other vehicle in an accident on Tuesday afternoon