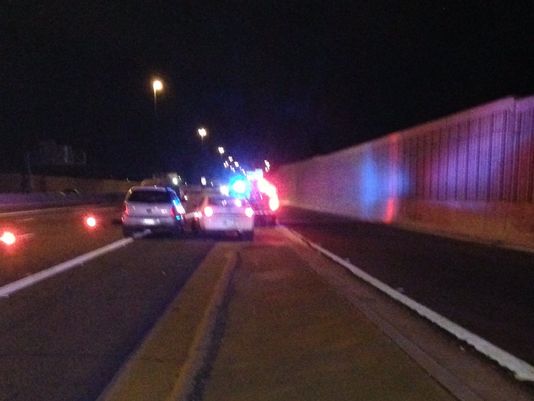 Javier Gonzalez Killed on Northbound I-17 in Phoenix
Phoenix, Arizona—Javier Benjamin Gonzalez, age 19, was struck and killed by a passing motorist as he worked on his disabled vehicle along Interstate 17 on Monday morning.  The accident occurred at 2:30 a.m. on northbound I-17 near Thomas Road.
According to Arizona Department of Public Safety accident investigators, Mr. Gonzalez and an unidentified Good Samaritan were working on his SUV when he was hit by a Chevy pickup truck. The driver of the truck then fled the scene.  The Good Samaritan administered CPR until emergency responders arrived on scene.  Mr. Gonzalez was transported to St. Joseph's Hospital and Medical Center where he was pronounced dead around 3:00 a.m.
We offer our deepest condolences to the family and friends of Mr. Gonzalez.
Update
DPS reports that Farlando Smith, age 24, turned himself in to police Thursday morning in Holbrook in connection with this deadly hit-and-run accident.
Phoenix AZ Car Accident News
Roberto Manriquez, Jr. and Alexandria Mendez were killed on Friday afternoon when a semi-truck crossed the cneter line and collided with the Ford F-150 they occupied.
Detectives with the Phoenix Police Department are searching for the driver of a vehicle that hit and killed Alem Berhe.
Andrew Worth was killed on Friday after his motorcycle was hit at the intersection of 53rd Avenue and Indian School Road in Phoenix.