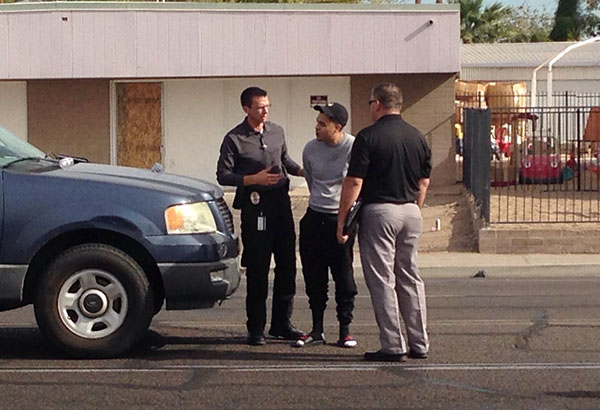 Mother and Three Children Struck in Crosswalk
Phoenix, Arizona—A mother and her three daughters were struck by a pickup truck while in a central Phoenix crosswalk Monday mid-morning.
Phoenix Police Department accident investigators report that the mother, age 36, and her daughters, ages 6, 7 and 11, were crossing 19th Avenue when they were struck by a pickup eastbound on Campbell Avenue that turned left.  All four were transported to a hospital. The 7-year-old is most critically injured, while the mother and two other daughters are listed in serious condition.   
Accident investigators have not yet identified anyone involved in the accident. The 22-year-old pickup truck driver was arrested as he reportedly showed signs of impairment.  The intersection was closed in all directions during the accident investigation.
 We wish speedy and full recoveries to those who were injured.
Phoenix AZ Car Accident News
Leticia Ochoa has died as the result of injuries she received when the truck in which she was riding was hit by a speeding sedan on Thursday night.
Karen Render died in a head-on collision on Grand Avenue near Missouri Avenue in Phoenix during Tuesday's rush hour traffic.
Noah Clementson died from injuries he received when his motorcycle was struck from behind on Loop 101 in Phoenix.