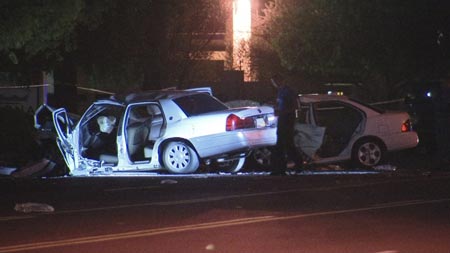 Ramona Dewhurst Killed, 3 Others Injured in Head-On Collision
Phoenix, Arizona—An alleged drunk driver collided head-on with a vehicle on Sunday night, killing one and sending three other people to the hospital.  Phoenix Police Department accident investigators identified the deceased as Ramona Dewhurst, age 52.  Ms. Dewhurst's passenger remains hospitalized, as does the suspected drunk driver, whose passenger was treated for his injuries and released.
The crash occurred as the suspect was westbound on Thomas Road.  His vehicle crossed the median at 37th Avenue before striking Ms. Dewhurst's car head on.
Phoenix firefighter accident responders extricated three of the four vehicle occupants.
We extend our condolences to Ms. Dewhurst's family and friends over this tragic loss and we wish speedy and complete recoveries for those who were injured.
Phoenix AZ Car Accident News
An accident at 35th Avenue and Bell Road in Phoenix this morning has claimed the lives of Jonathan Marroquin and an unborn baby.
A woman involved in a collision in north Phoenix on Monday has died and another remains in the hospital with serious injuries.
A car accident on Friday afternoon left one dead and four others injured.