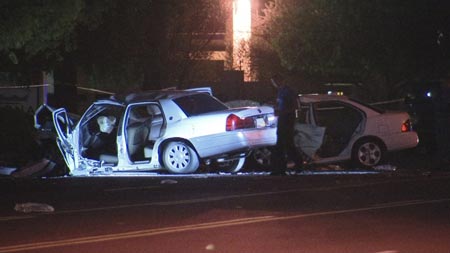 Ramona Dewhurst Killed, 3 Others Injured in Head-On Collision
Phoenix, Arizona—An alleged drunk driver collided head-on with a vehicle on Sunday night, killing one and sending three other people to the hospital.  Phoenix Police Department accident investigators identified the deceased as Ramona Dewhurst, age 52.  Ms. Dewhurst's passenger remains hospitalized, as does the suspected drunk driver, whose passenger was treated for his injuries and released.
The crash occurred as the suspect was westbound on Thomas Road.  His vehicle crossed the median at 37th Avenue before striking Ms. Dewhurst's car head on.
Phoenix firefighter accident responders extricated three of the four vehicle occupants.
We extend our condolences to Ms. Dewhurst's family and friends over this tragic loss and we wish speedy and complete recoveries for those who were injured.
Phoenix AZ Car Accident News
George Hatch was killed on Friday as he attempted to cross 19th Avenue near Sunnydale Avenue in Phoenix.
Elaine Herzberg has been identified as the victim in the crash that occurred last night in Tempe involving an Uber self-driving car. The Uber vehicle was in autonomous mode when it struck Ms. Herzberg.
An unidentified 63-year-old man was flown to University Medical Center in Las Vegas with serious head injuries after the Hummer H3 he was driving was sandwiched between other vehicle in an accident on Tuesday afternoon