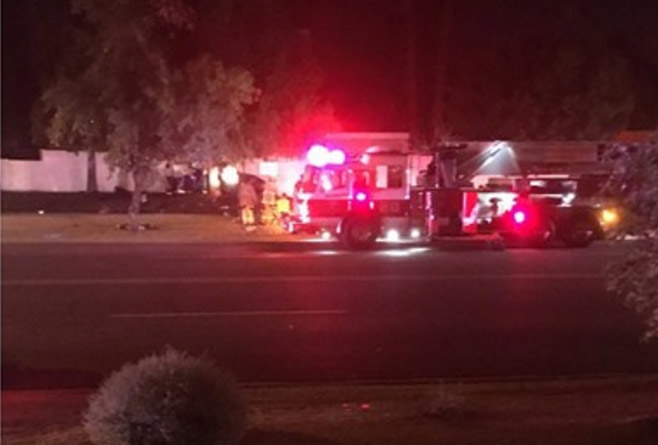 Three Men Die in Apparent Street Racing Accident
Phoenix, Arizona—Three young men died in what appears to be a street-racing accident on Central Avenue and Butler Drive in north Phoenix early Monday morning.  Accident investigators reportedly determined that speed was a significant factor in the horrific 4:00 a.m. crash. 
Jesus Fabian Aguilar, age 17, was driving his car southbound on Central Avenue alongside another car, when both drivers lost control of their vehicles.  Mr. Aguilar's car veered off the west side of the road and hit a tree.  Both he and his passenger, Jessie Alberto Worth, age 22, were ejected before the car was consumed in flames.  Mr. Aguilar died at the scene.  Mr. Worth died at the hospital.
The other vehicle, driven by Marcos Aguayo Aguilar, age 18 and no relation to Jesus, veered off the east side of the street and it, also, hit a tree.  Mr. Aguilar was partially ejected and had to be extricated from his vehicle by the Phoenix Fire Department.  He later died at the hospital.
We extend our condolences to the Aguilar, Worth and Aguilar families and friends over this tragic loss.
Phoenix AZ Car Accident News
Jesena Andony was killed when she was hit by a car as she attempted to retrieve a cell phone that she dropped in the roadway.
A pedestrian was hit and killed near 35th Avenue and Northern Avenue in Phoenix as he attempted to cross the street.
Brannen Carter was killed on Saturday when the motorcycle he was riding was struck by another vehicle near 16th Street and Campbell in Phoenix.