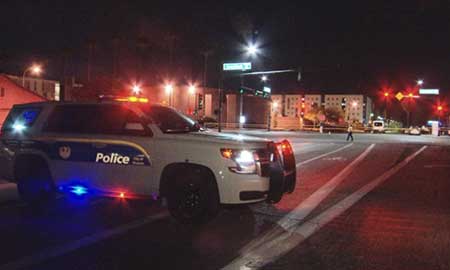 Taylor White Killed in Hit-and-Run Accident While Jogging
Phoenix, Arizona—A Grand Canyon University student whose wedding was just two weeks away was killed by a hit-and-run driver while jogging on Sunday night.  Taylor White, age 21, was jogging with a friend southbound on 31st Avenue at about 8:20 p.m.  The two runners entered a crosswalk at the intersection with Camelback Road on a green light.  Cross traffic was stopped waiting for the red light to change.
A white SUV, possibly a Ford or Lincoln, drove around the stopped vehicles and plowed through the intersection on a red light, striking Mr. White in the process. Phoenix Fire Department responded and pronounced Mr. White dead.  His jogging companion was not injured.
Police urge anyone with information about the accident to call Silent Witness at 480-WITNESS or 480-TESTIGO for Spanish.
Our deepest sympathies to Mr. White's family and friends over this tragic loss for them, which is made worse by the reckless behavior of another.
Phoenix AZ Car Accident News
Eight people are dead and dozens more injured after a Greyhound bus headed for Phoenix collided with a semi-truck in northwestern New Mexico on Thursday afternoon.
Samuel Flores was struck and killed by an unlicensed teenage driver as he crossed a residential street in Phoenix on Sunday night.
Two pedestrians were struck after a car accident Phoenix when two vehicles jumped the curb onto a sidewalk.