Feeding Tube Injuries
Learn how our lawyers can help if your loved one was harmed because of a feeding tube injury at a nursing home.
Best Lawyers in America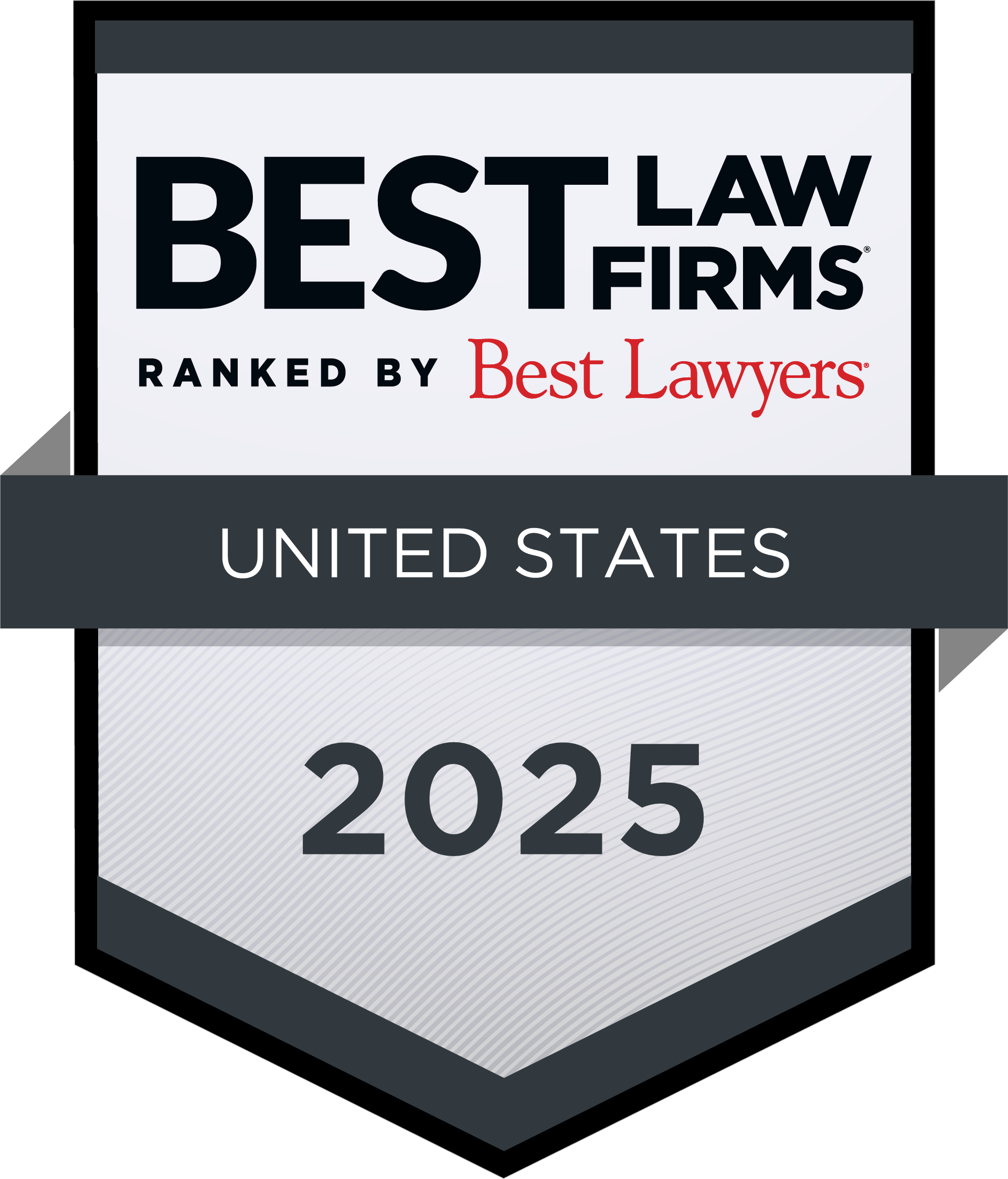 O'Steen & Harrison, PLC is recognized by U.S. News and World Report as one of the best law firms in America. Our firm was designated as a Tier 1 law firm in Personal Injury Litigation in the organization's "Best Lawyers - Best Law Firms" rankings for 2023.
Top-Rated Law Firm
O'Steen & Harrison, PLC is rated AV Preeminent by the prestigious Martindale-Hubbell Law Directory. This is the highest possible designation and is reserved for law firms with the strongest legal ability and highest ethical standards.
Feeding Tube Injuries and Deaths
Tube feeding is used to nourish patients who cannot, for various reasons, adequately intake food or nutritional supplements orally, or who cannot eat and drink safely. According to the Journal of Palliative Medicine, tube feeding has become increasingly common notwithstanding the fact that it "has limited medical benefits in terms of survival, functional status, or risk of aspiration pneumonia."
Research data reveal that those who receive feeding tubes may have a 30-day mortality rate of 22% and one year mortality of as high as 63%. Of those who do survive, one study showed that 70% experienced no improvement in functional or nutritional status.
Many physicians appear to be unaware of this evidence. Thus, the increase in the use of this often questionable method of treatment. Clearly, some patients and nursing home residents require the assistance of feeding tubes to survive. But, there can be little doubt that for many, the risks outweigh the benefits.
In some cases, feeding tubes are improperly inserted. This can lead to serious complications.
Risks associated with tube feeding include, among others:
Nausea and vomiting
Esophageal damage
Aspiration pneumonia
Serious infections
Diarrhea and constipation
Abdominal cramping
Malnutrition
Whose Fault?
Not every injury or death connected to the use of a feeding tube is the fault of care givers, but many are. Some nursing home residents only needed more assistance with eating, and should not have been exposed to the known risks of feeding tubes. We can thoroughly explore and evaluate any injury or death in which the use of feeding tubes may be implicated. We will determine whether actionable abuse or neglect occurred.
Our Lawyers Can Help You
Our injury lawyers and staff want to help you, in the unfortunate event that you need our help.  Just e-mail or telephone us for a free, no obligation, confidential consultation.  
For free answers to your questions about injuries or a death occurring in a nursing home, assisted living center or group home, just complete our convenient online contact form.
We provide professional attorney services for these types of abuse and neglect, among others:
The Law Firm You Choose Makes a Difference
In the largest injury case in the history of the world, we were selected as the only Arizona law firm to represent the State of Arizona against American tobacco companies for the past, present and future costs of treating tobacco-related illnesses. As a result, the State is expected to recover more than $3 billion.