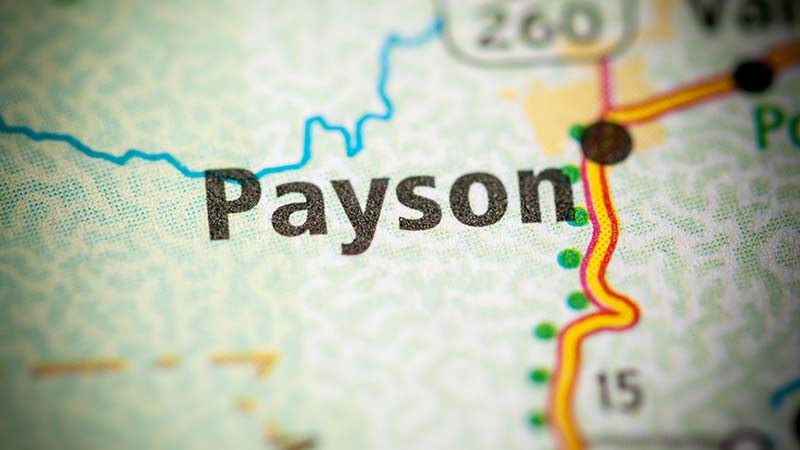 Simone Lake Injured in Accident on State Route 87
Payson, Arizona—Simone Lake of Payson was airlifted to a hospital Tuesday night after her car was T-boned at the intersection of State Routes 87 and 188, south of Payson.
According to Tonto Basin Fire Chief Steve Holt, Ms. Lake was traveling north on SR 87 when a 2002 Buick ran a stop sign at SR 188 and struck her SUV.  The Buick had a California license plate and carried five occupants.
Ms. Lake and four occupants of the Buick were airlifted to various area hospitals.
Recovery efforts included five helicopters from Payson, Globe and other nearby hospitals.  The injured were transported to Scottsdale Osborn, Honor Health North Mountain and Banner Payson Medical Center.
Multiple agencies including Arizona Department of Public Safety, Tonto Basin Fire Department, Gila County Sheriff's Office and U.S. Forest Service Law Enforcement are involved in investigating the accident.
We wish Ms. Lake and all those who were injured speedy and complete recoveries.
Payson AZ Car Accident and Personal Injury News
Deputy Jeff McClure of the Gila County Sheriff's Office was injured in an accident that occurred as he responded to the scene of a deadly accident.
Two pickup trucks sideswiped each other on SR-260 on Tuesday night, leaving two people injured.
Robert Welch and his girlfriedn were northbound in the passing lane on Highway 87 about three miles south of Payson when the Harley Davidson they were riding was t-boned by a Chevrolet Suburban on Saturday.