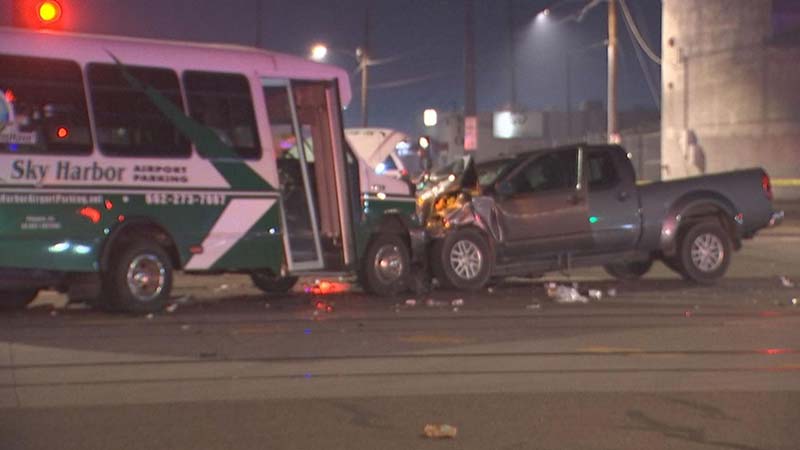 Kathleen Watson Killed in Accident Involving Airport Parking Shuttle Bus
Phoenix, Arizona—An accident involving an airport parking shuttle bus and a pickup truck near Sky Harbor Airport on Tuesday evening has killed one and injured three. The collision occurred at 32nd Street and Washington.
According to investigators with the Phoenix Police Department, the driver of a pickup truck failed to stop at a red light at the intersection and collided head-on with the shuttle bus. Police believe the truck driver was impaired at the time of the crash.
Kathleen Watson, age 75, was killed in the accident. The driver of the shuttle bus, identified only as a 39-year-old man, and another passenger, identified as a 74-year-old-man, sustained minor injuries in the accident. The driver of the pickup truck was transported to the hospital for treatment.
We offer our condolences to Kathleen Watson's family and friends for their tragic loss, made worse by the reckless actions of another.
Phoenix AZ Car Accident News
An accident at 35th Avenue and Bell Road in Phoenix this morning has claimed the lives of Jonathan Marroquin and an unborn baby.
A woman involved in a collision in north Phoenix on Monday has died and another remains in the hospital with serious injuries.
A car accident on Friday afternoon left one dead and four others injured.