Prescott
Personal Injury Lawyers
We are one of the premier law firms in the country as recognized by Best Lawyers in America and Super Lawyers. Our personal injury lawyers have the special knowledge and skill required to expertly handle injury cases in specialized areas of the law. With an office conveniently located in downtown Prescott, we represent clients in Yavapai County and throughout Arizona who are injured in car accidents, motorcycle accidents, truck accidents and other incidents resulting from another's negligence.
Best Lawyers in America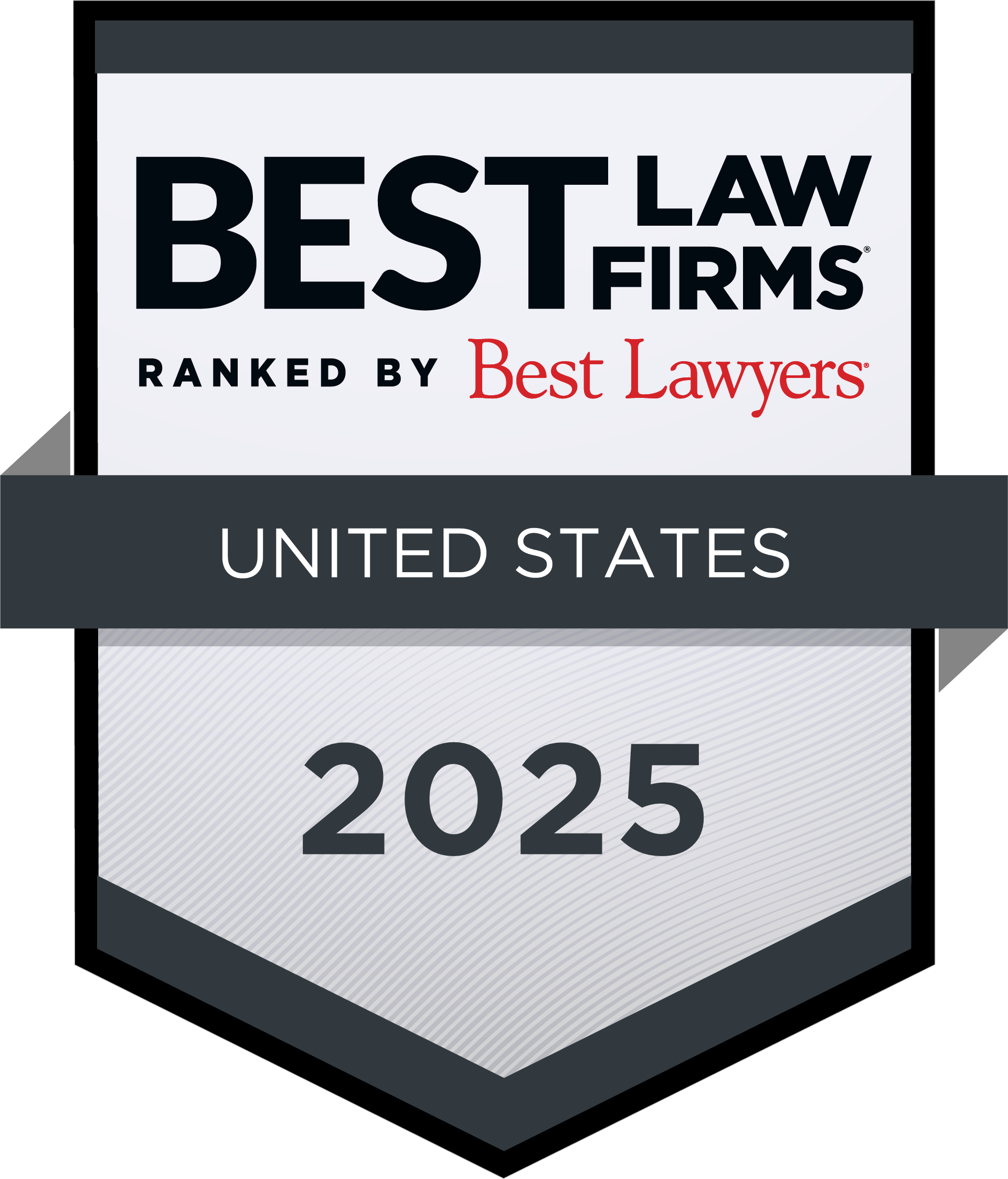 O'Steen & Harrison, PLC is recognized by U.S. News and World Report as one of the best law firms in America. Our firm was designated as a Tier 1 law firm in Personal Injury Litigation in the organization's "Best Lawyers - Best Law Firms" rankings for 2021.
Top-Rated Law Firm
O'Steen & Harrison, PLC is rated AV Preeminent by the prestigious Martindale-Hubbell Law Directory. This is the highest possible designation and is reserved for law firms with the strongest legal ability and highest ethical standards.
Prescott, Arizona
O'Steen & Harrison, PLC
136 Grove Ave., Suite 104
Prescott, Arizona 86301
(928) 350-1021
Prescott Personal Injury and Car Accident Lawyers
Our personal injury lawyers have recovered more than three billion dollars for our clients. We are a premier personal injury law firm with more than 45 years experience representing accident victims in car, motorcycle, bicycle, pedestrian, semi-truck, dangerous property and other injury matters.
If you or a loved one has been injured in a car accident, we would like to help you. It is important that you get expert advice as soon as possible following a car accident.
Prompt investigations and preservation of evidence may be critical to the success of your personal injury claim. We will handle everything for you, eliminating the hassles associated with the legal and insurance aspects of your personal injury case in order to best represent you.
Serving Arizona Car Accident Victims Since 1974
For more than four decades, we have helped thousands of car accident victims receive everything they rightfully deserve.
Our law firm is av-rated (the highest rating) by the most prestigious of the services that ranks law firms based on standards for competency and ethics. This Martindale-Hubbell recognition is accompanied by inclusion in the Bar Register of Preeminent Lawyers. Your law firm should meet these high qualifications.
We would like to help you if you were injured in a car accident that was not your fault. There is no cost or obligation to meet with us to discuss your matter, and our discount fees for car accident cases make our law firm an especially good choice.

Establishing the responsibility of a careless driver in a motorcycle accident can be difficult, especially in cases where there are no impartial witnesses. We employ the best motorcycle accident reconstruction experts to collect and analyze all relevant evidence.

Truck accident cases are considerably more complex and demanding than car accident cases. Trucking cases involve volumes of federal and state safety and insurance regulations as well as industry standards that govern the trucking industry.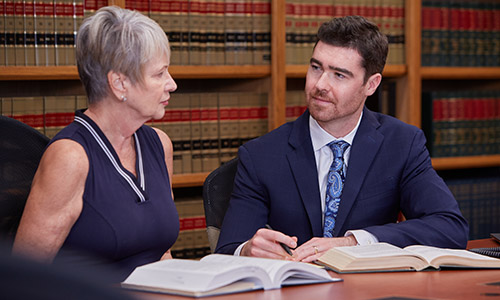 We Would Like to Help You
If you have been injured in a car accident or any other incident, you should consult with an experienced personal injury lawyer. There is no obligation to meet personally with one of our attorneys. We will give you valuable advice about your legal rights and answer all your questions.
Prescott Office
Our Prescott office is managed by Jonathan O'Steen, a personal injury lawyer who not only has deep roots in Prescott, but also is featured by U.S. News and World Report as one of the "Best Lawyers in America." He is recognized by Super Lawyers and is rated AV Preeminent by the prestigious Martindale-Hubbell directory.
Service to Prescottonians
Our law firm has an office conveniently located near downtown Prescott. We can help you in Prescott, Prescott Valley, Chino Valley, Paulden, Camp Verde, Sedona, Cottonwood, Dewey, Humboldt, Mayer, Yarnell, Jerome, Clarkdale, Ash Fork and throughout Yavapai County.
Prescott Arizona Car Accident News
Sean M. McGarry | Jan. 13, 2021
An accident in Chino Valley involving three vehicles sent four people to hospitals on Tuesday morning. One individual required air evac to a Phoenix hospital, while three others were taken by ambulance to local hospitals.
Sean M. McGarry | Dec. 24, 2020
At about 6:00 p.m. on Wednesday evening, the Prescott Fire Department received multiple 911 calls about a two-vehicle accident near Pioneer Parkway and Symphony Drive. When crews arrived, they found an overturned Toyota Tacoma pickup truck with the driver trapped inside.
Van O'Steen | Dec. 14, 2020
A car driven by a 76-year-old woman westbound on Whipple Street entered the intersection at Ruth Street and collided with a car driven by a 54-year-old woman who was turning left across her path.