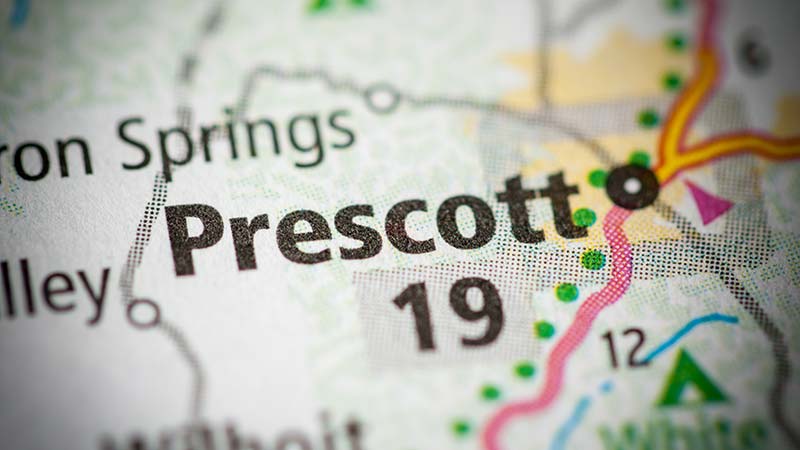 Andrew Mettee Killed in Accident on Gurley Street
Phoenix, Arizona—Andrew Mettee, age 57, was killed in an accident on Gurley Street on Friday night.  Mr. Mettee was a passenger in the rear seat of a 2001 Toyota Tundra pickup truck driven by Denan Veazy, age 49 of Prescott.
Witnesses report that the Tundra was traveling west on Gurley Street at a high rate of speed when it crossed the center line in the west 900 block.  It struck a tree bordering a trailer park, then hit an unoccupied motor home in the park.  Mr. Mettee was pronounced deceased at the scene. 
Ms. Veazy and the male passenger in the front seat were transported to Yavapai Regional Medical Center for treatment of their serious injuries.  Ms. Veazy was later flown to a Flagstaff hospital.  The current condition of the front seat passenger is unknown.
Accident investigators determined that speed was a factor contributing to the crash.  The investigation is ongoing.  
Anyone with information should contact Officer Matt Medina of the Prescott Police Department Traffic Safety Section at (928) 777-1900.
We extend our condolences to the family and friends of Mr. Mettee over this tragic loss, and we wish those who were injured swift and full recoveries.
Prescott AZ Car Accident and Personal Injury News
A 14-year-old boy was hit and killed this morning as he attempted to cross Spouse Drive near the intersection with Robert Road in Prescott Valley.
Paul Parona died from injuries he received in an accident while riding his motorcycle near the Frontier Village Shopping Center on Highway 69 in Prescott.
A Prescott grandmother and her two grandchildren were seriously injured when their car was broad-sided by a pickup truck on Thursday afternoon.