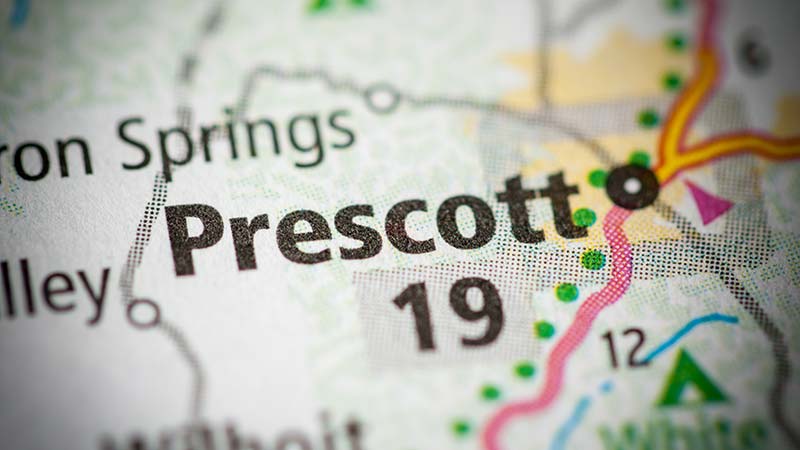 Bob Farster Killed While Crossing Street in Wheelchair
Prescott, Arizona—Bob Farster, age 62 from Wilhoit, was killed after he was struck while crossing a street in his wheelchair.
The accident occurred at the intersection of Fair Street and Gail Gardner at about 10:45 a.m. on Thursday.   Mr. Farster was crossing Gail Gardner in a marked crosswalk when he was hit by a pickup truck driven by Clifford Post that was turning onto Gail Gardner.
Following the accident, Mr. Farster was transported to Flagstaff Medical Center where he passed away due to his injuries. 
Mr. Farster was a U.S. Air Force veteran who recently lost his leg below the knee. He was an advocate for MATFORCE, which aimed to keep teens and young adults away form drugs and alcohol
The accident remains under investigation, although police do not believe that impairment was a factor.
We offer our condolences to Mr. Farster's family and friends, as well as those people whose lives he impacted through his volunteer activities.
Prescott AZ Car Accident and Personal Injury News
A 14-year-old boy was hit and killed this morning as he attempted to cross Spouse Drive near the intersection with Robert Road in Prescott Valley.
Paul Parona died from injuries he received in an accident while riding his motorcycle near the Frontier Village Shopping Center on Highway 69 in Prescott.
A Prescott grandmother and her two grandchildren were seriously injured when their car was broad-sided by a pickup truck on Thursday afternoon.