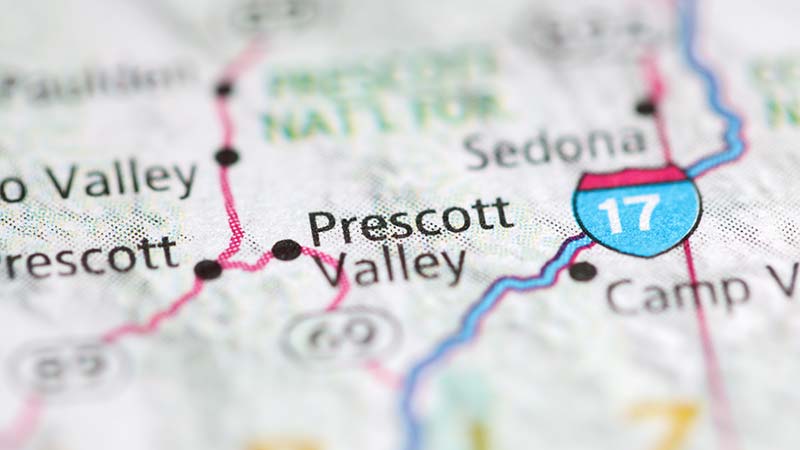 Donald Jeske and Janet Merrifield Killed in Three Vehicle Collision
Prescott Valley, Arizona—Donald Jeske, age 89, and Janet Merrifield, age 78, both of Dewey, died as a result of injuries they received when Mr. Jeske's SUV was rear-ended on Thursday.  Ms. Merrifield was a passenger in Mr. Jeske's vehicle.
The accident occurred early Thursday afternoon near the stop light at Fain Road, SR89A and Robert Road.
Mr. Jeske was stopped at a red light when his SUV was struck from the rear by a car driven by Lynn Adams, a 73 year old man from Spring Valley.  The Jeske vehicle was, then, forced into a SUV in front of it.  Mr. Adams is in serious condition at a Phoenix hospital.
Two other people reportedly were injured in the collision. 
The accident remains under investigation by Prescott Valley Police.
We wish to express our sympathy to the families and friends of Mr. Jeske and Ms. Merrifield at this time of great loss for them.
Prescott AZ Car Accident and Personal Injury News
One person was killed and four others were injured in a single-vehicle accident in Cornville on Saturday night.
A main in his forties and his 9-year-old daughter were seriously injured when their pickup truck clipped the rear wheels of another pickup truck, then rolled several times in Prescott Valley.
Jenna Monet was killed on Sunday when her Tesla crashed into the rear of a fire truck on I-70 in Indiana. Derrick Monet sustained serious injuries in the crash. Both are from Prescott Valley.