Our lawyers represent women who developed ovarian cancer from talcum powder products, including Johnson & Johnson's Baby Powder, Shower-to-Shower Powder and other talc products.
Best Lawyers in America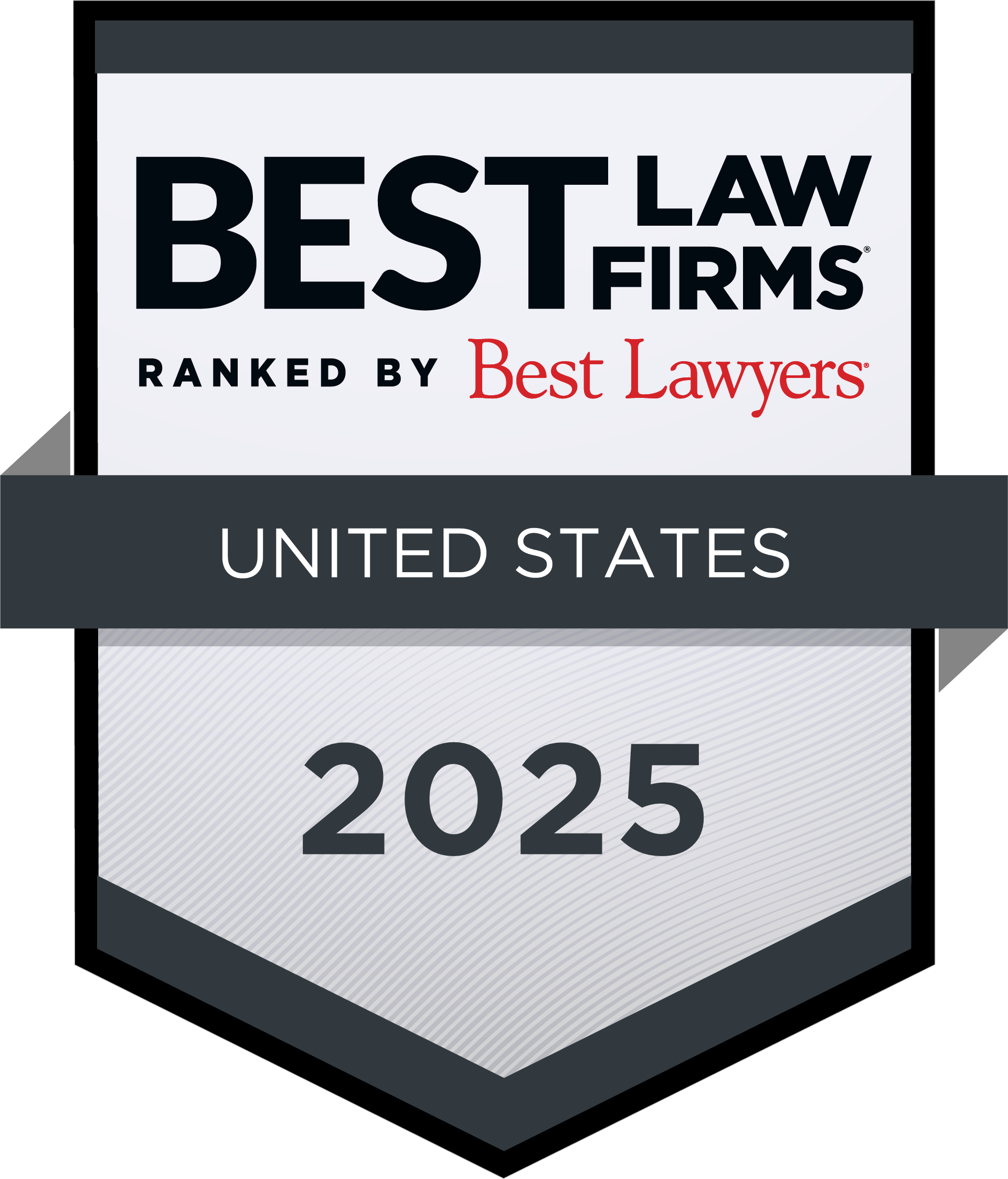 O'Steen & Harrison, PLC is recognized by U.S. News and World Report as one of the best law firms in America. Our firm was designated as a Tier 1 law firm in Personal Injury Litigation in the organization's "Best Lawyers - Best Law Firms" rankings for 2022.
Top-Rated Law Firm
O'Steen & Harrison, PLC is rated AV Preeminent by the prestigious Martindale-Hubbell Law Directory. This is the highest possible designation and is reserved for law firms with the strongest legal ability and highest ethical standards.
Talcum Powder Ovarian Cancer Lawyers
Talcum powder products, including Johnson & Johnson's Baby Powder, Shower-to-Shower Powder and other talc products, are believed to be responsible for many cases of ovarian cancer.  The World Health Organization, The American Cancer Society and the International Agency for Research on Cancer (IARC), among others, have recognized the likely link between the use of talc-based baby and body powder products by women for feminine hygiene and an increased risk of developing certain reproductive cancers.
Talc Background
Talc is a clay mineral which is mined in its soft-solid form.  It is composed of hydrated magnesium silicate.  When crushed, it becomes talcum powder.
In the late 19th century, Johnson & Johnson developed a scented form of talcum powder that originally was marketed to women following childbirth.  The Company's Baby Powder became widely popular for use on babies as well as for many women who used it themselves as a feminine hygiene product.
Today, talc is used in various consumer products, many of them industrial in nature.  Talcum powder may be found in cosmetics largely used on babies and by women.  It also may be applied to condoms and diaphragms.  The American Academy of Pediatrics advises against the use of talcum powder on babies due to the risk of respiratory problems it can cause.
Talcum Powder Cancer Research
Medical research studies dating at least as far back as the early 1980's have linked talcum products to cancer in women.  More than twenty such studies have supported these findings.  In 2003, an analysis of available medical research revealed that women who used talcum powder products on their genitals were about one-third more likely to develop ovarian cancer than women who did not use them.
Epidemiologist Daniel W. Cramer of Harvard University Medical School and Brigham and Women's Hospital in Boston is an expert on the connection between talcum powder and ovarian cancer, having studied it for decades.  He testified that talcum powder is likely to have been a contributing factor in as many as 10,000 cases of ovarian cancer every year.  Following research he did in the 1980's, Dr. Cramer recommended to Johnson & Johnson that the Company include appropriate warning labels on talcum-based powders but, according to him, "… they ignored my advice."
Talcum Powder Cancer Etiology
Repeated use of talcum powder products on female genitalia may result in particles entering the vagina and traveling to the ovaries and uterus.  The buildup of these substances may eventually cause inflammation and lead to the development of cancer.
Talcum Powder Safety Warnings
Pending lawsuits allege that Johnson & Johnson includes no safety warnings on its Baby Powder or other talc-based consumer products regarding risks of cancer.  In addition, the Company was found to have intentionally concealed important information about talcum powder health risks for more than 40 years.
Talcum Powder Cancer Lawsuits
More than 2,000 lawsuits are pending against Johnson & Johnson alleging that women contracted ovarian cancer or uterine cancer following use of talcum powder products.
Find the latest news on the litigation filed by women diagnosed with ovarian cancer from talcum powder.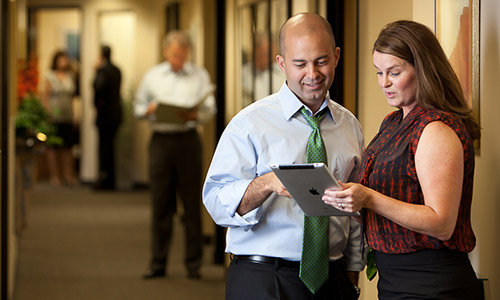 Find answers to your frequently asked questions about lawsuits against Johnson & Johnson and other companies related to talc products.
Talcum Powder Lawsuit News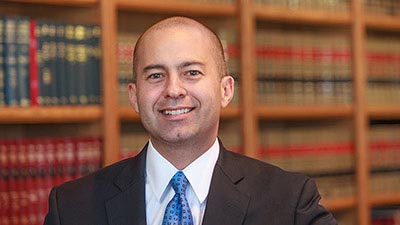 Jonathan V. O'Steen | August 22, 2017
On Monday, a Los Angeles jury awarded $417 million in damages to Eva Echeverria in connection with her decades-long use of Johnson & Johnson Baby Powder for feminine hygiene purposes. Ms. Echeverria proved that Johnson & Johnson had failed to warn consumers of the link between talcum powder use in the genital area and ovarian cancer.
James R. Harrison | July 17, 2017
California's first trial alleging that Johnson & Johnson's talcum powder products (Baby Powder and Shower-to-Shower Powder) have caused ovarian canced in women who use the products for feminine hygiene will begin today in the Los Angeles Superior Court.
Van O'Steen | May 15, 2017
On Thursday, a Missouri state court jury ordered Johnson & Johnson to pay a Virginia woman more than $110 million based on her claim that she developed ovarian cancer after decades of using the company's talcum powder products for feminine hygiene.