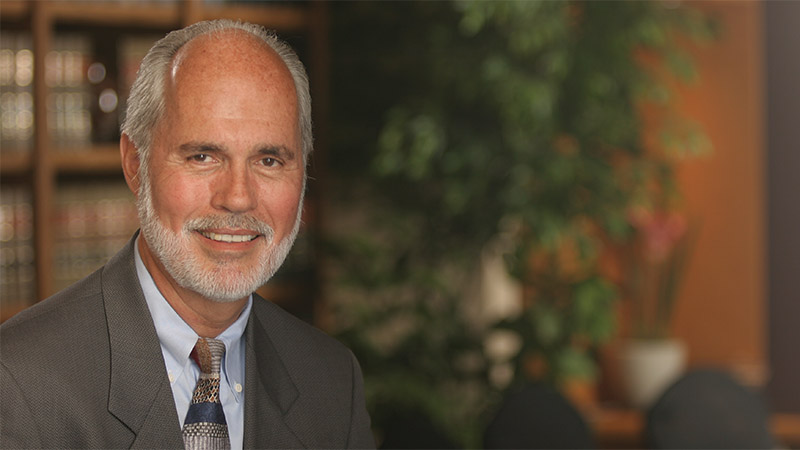 Expert Witness Testifies Against Johnson & Johnson in Fourth Talcum Powder Ovarian Cancer Trial
St. Louis, Missouri—David Steinberg is a consultant and expert with more than 40 years experience in the cosmetic and over-the-counter industries.  Among other services, Mr. Steinberg provides advice to cosmetic manufacturers on compliance with government regulations.
Steinberg testified last week in the fourth trial against Johnson & Johnson brought by ovarian cancer victims who claim that their cancer was caused by the Company's talcum powder products, Baby Powder and Shower-to-Shower Powder.
Mr. Steinberg told the St. Louis Jury that most western nations regulate cosmetic ingredients, but these requirements are uneven.  European countries specify ingredients that may be used in cosmetics, and anything absent from the list is forbidden.  By contrast, cosmetics manufacturers in the United States are subject to a far more permissive and less well-defined standard.  They may use any ingredient that "is not unsafe" for its intended purpose.

The Federal Food and Drug Administration has no requirement that particular safety tests be conducted on cosmetic ingredients.  The FDA simply advises manufacturers to conduct tests as necessary to insure the safety of their products.  This loose standard may be uniquely American in the industrialized world.

All safety recalls of cosmetic products are voluntary.  The FDA lacks authority to order the recall of potentially dangerous products.
Mr. Steinberg testified that medical research has demonstrated that use of talcum powder can cause ovarian cancer.  He said that Johnson & Johnson has known of this risk for decades, yet the Company continues to refuse to warn consumers of the risk.
Two previous St. Louis juries, in trials against Johnson & Johnson, ended in verdicts of $72 million and $55 million, with both reflecting substantial punitive damages awards.  Presently, more than 2,000 lawsuits are pending in various U.S. Courts against Johnson & Johnson in connection with its talcum powder products.
Talcum Powder Lawsuit News
On Monday, a Los Angeles jury awarded damages of $417 million to Eva Echeverria in connection with her decades-long use of Johnson & Johnson Baby Powder for feminine hygiene purposes.
California's first trial alleging that Johnson & Johnson's talcum powder products (Baby Powder and Shower-to-Shower Powder) have caused ovarian cancer in whomen who use the products for feminine hygiene will begin today in the Los Angeles Superior Court.
On Thursday, a Missouri state court jury ordered Johnson & Johnson to pay a Virginia woman more than $110 million based on her claim that she developed ovarian cancer after decades of using the company's talcum powder products for feminine hygiene.
Johnson & Johnson will face a fifth trial beginning April 10th alleging that its popular talcum powder products have caused ovarian or uterine cancer in women who used them for feminine hygiene.