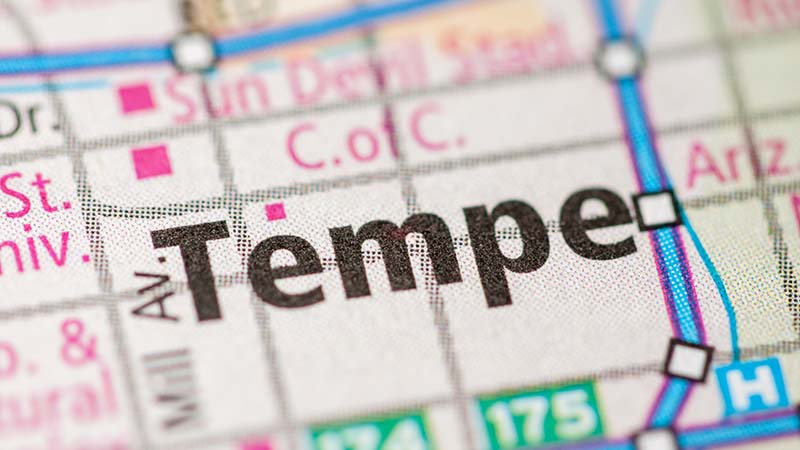 Gas Cylinder Explosion at ASU Injures Three
Tempe, Arizona—An accident involving a gas cylinder explosion injured three contractors at Arizona State University on Tuesday morning.  ASU Police and Tempe Fire Medical Rescue responded to the call.  Two men, ages 27 and 50, were transported to the hospital for treatment of lacerations and serious chemical burns.  A third man was treated at the scene for minor injuries. 
The men are employees of Controlled Environment Management, a company contracted by ASU's Biodesign Institute.  The men were mixing a solution of pressurized chlorine and nitrogen gases with a proprietary chemical to create chlorine dioxide, a gas which is highly flammable and explosive when used in high concentrations.  Chlorine dioxide is commonly used as a bleach and to sterilize surfaces.  According to officials, there were no additional hazards nor were any students or ASU personnel injured.
We wish speedy and full recoveries for those who were hurt.  
Tempe AZ Car Accident and Personal Injury News
Tempe resident Julia Hunt died when her car was struck head-on by a wrong-way driver on a New York highway early Thursday morning.
A suspected drunk driver struck and killed a 77-year-old female pedestrian as she crossed Mill Avenue on Thursday night.
The Arizona Department of Public Safety is asking for the public's help in finding a driver who struck and killed a motorcycle on US-60 on Monday.