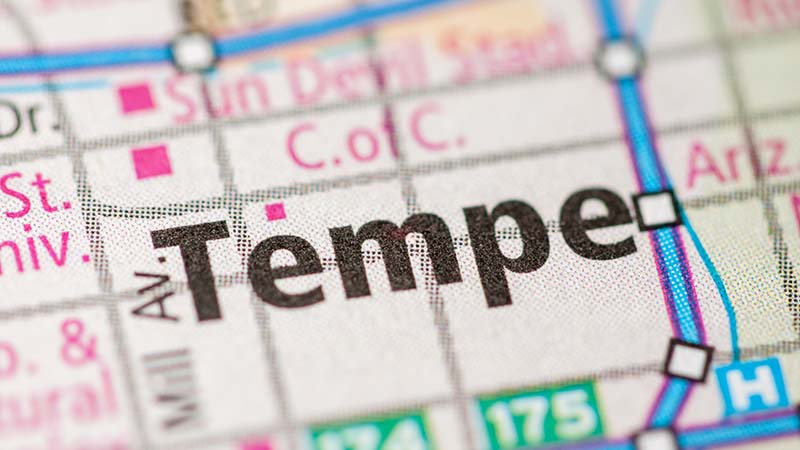 Kayla Gonzalez Endures Multiple Surgeries Following Accident
Tempe, Arizona—Kayla Gonzalez, age 18, may have to postpone her first day at Arizona State University for a year while she recovers from an accident that left her severely injured.
On August 15th, the day before the start of her freshman year, Kayla was walking on the sidewalk along University Drive near the First United Methodist Church, when a black BMW swerved onto the sidewalk and struck her. 
Accident investigators with the Tempe Police Department report that the BMW was traveling east on University Drive.  A westbound truck turning into the church parking lot failed to yield.  To avoid striking the truck, the driver of the BMW swerved onto the sidewalk, striking Kayla in the process. 
Kayla, a recent graduate of McClintock High School in Tempe, suffered two broken legs, a severely damaged pelvis and lost a toe.  Thus far, she has undergone five surgeries.  Doctors say it may be a full year before she is sufficiently healed to start classes.
We wish Kayla the best for a full recovery.
Tempe AZ Car Accident and Personal Injury News
Four people were injured as a result of a rollover collision that occurred on the I-10 eastbound to US-60 transition ramp.
One person was killed in a car accident late Saturday evening involving five vehicles. The crash occurred in the eastbound lanes of I-10 at Warner Road.
Two people sustained serious injuries after a motorcycle crashed into a house near Mill Avenue and Southern in Tempe.