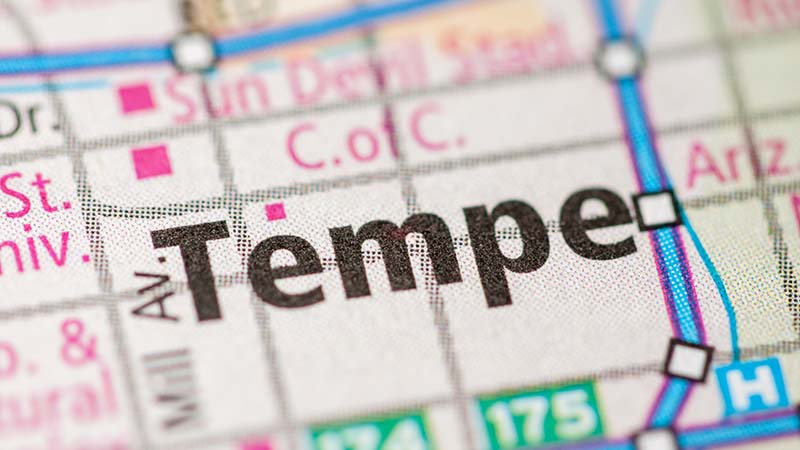 Uber Self-Driving Vehicle Hits and Kills Pedestrian in Tempe
Tempe, Arizona—An unidentified woman died overnight after she was struck by a self-driving vehicle.
According to the Tempe Police Department, the Uber was in autonomous mode when it hit the woman who was crossing Mill Avenue near Curry Road. The woman was transported to a local hospital where she died from her injuries.
Arizona has been a testing ground for Uber and operators of other self-driving vehicles. Governor Doug Ducey has been a strong proponent of the self-driving vehicles after California revoked registrations of self-driving vehicles in December 2016. In a release responding to the California action and discussing the testing program in Arizona, Governor Ducey wrote:
In 2015, I signed an executive order supporting the testing and operation of self-driving cars in Arizona with an emphasis on innovation, economic growth, and most importantly, public safety. This is about economic development, but it's also about changing the way we live and work. Arizona is proud to be open for business. California may not want you, but we do.
Arizona law allows self-driving cars to operate without a driver behind the wheel, although initial reports from this accident suggest that there was an operator in the driver seat when the autonomous vehicle struck the woman.
Accident investigators with the Tempe Police Department continue to investigate the accident. Uber also is investigating the crash.
We offer our condolences to the family and friends of the woman killed in this tragic crash.
Update
Elaine Herzberg has been identified by the Tempe Police Department as the victim in this deadly crash.
Tempe AZ Car Accident and Personal Injury News
One car rear-ended another that was stopped at a traffic light, sending the first into a crosswalk, where it struck two young children.
A toddler is clinging to life after being hit by a truck in the parking lot of an apartment complex in Tempe.
Elaine Herzberg has been identified by the Tempe Police Department as the victim in the crash that occurred last night involving an Uber self-driving vehicle.