Our lawyers represent people who have been seriously injured in accidents caused by defective tires. Learn how our law firm can help if you or a loved one was injured in an accident involving tire failure.
Best Lawyers in America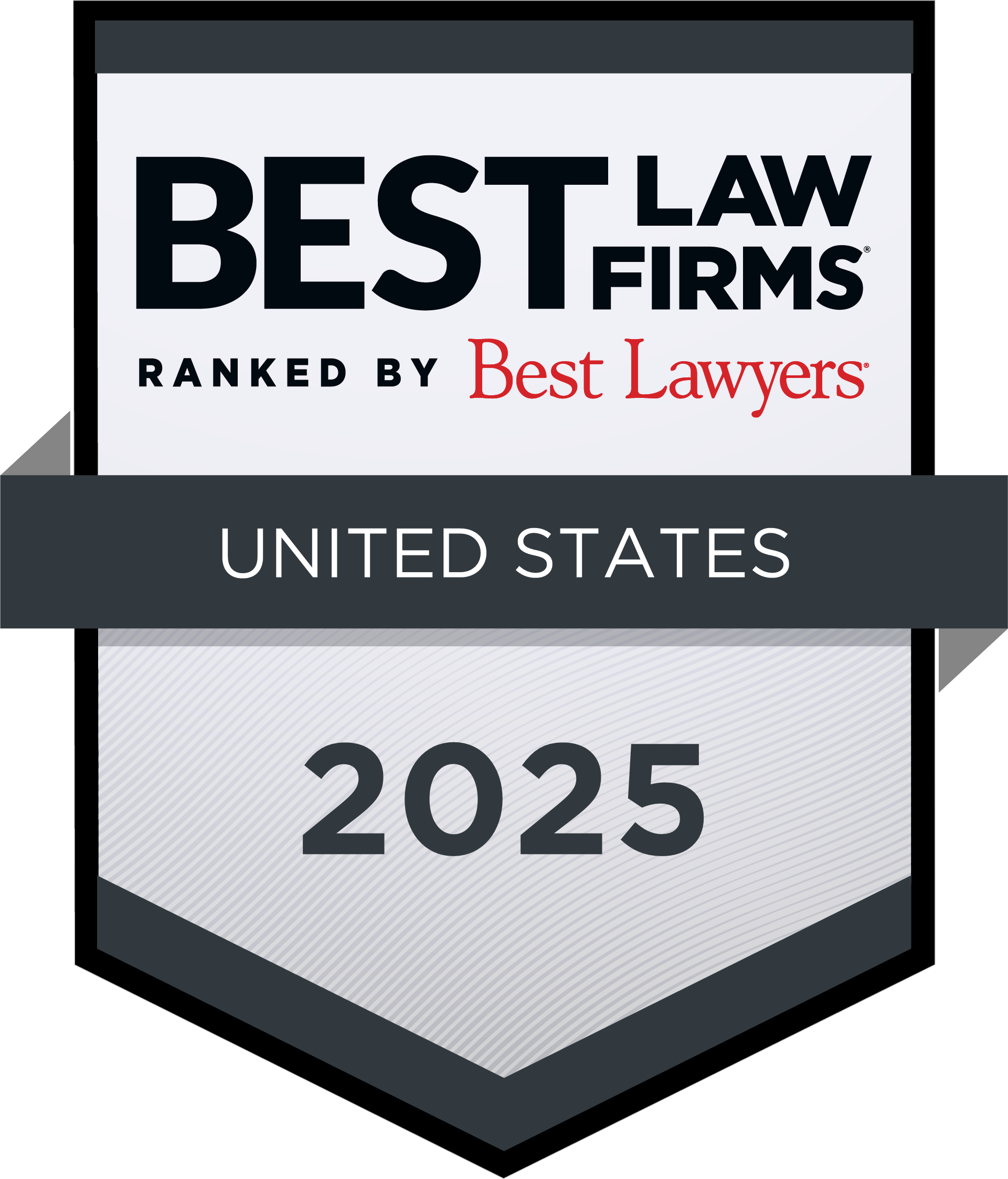 O'Steen & Harrison, PLC is recognized by U.S. News and World Report as one of the best law firms in America. Our firm was designated as a Tier 1 law firm in Personal Injury Litigation in the organization's "Best Lawyers - Best Law Firms" rankings for 2023.
Top-Rated Law Firm
O'Steen & Harrison, PLC is rated AV Preeminent by the prestigious Martindale-Hubbell Law Directory. This is the highest possible designation and is reserved for law firms with the strongest legal ability and highest ethical standards.
Arizona Tire Failure Lawyers
Defective tires are responsible for thousands of car accidents every year, many involving serious injuries and death. High speed tire failures are among the most dangerous defective products.
Bad tires can cause accidents in various ways, including:
Inability to support weight
Traction loss generally related to weather
Tire damage caused by defective rims
When tire failures occur during tight turns, vehicles may roll. Those with higher centers of gravity are especially vulnerable to this.
It is well worth the time of every driver to inspect his or her tires occasionally. In addition to maintaining recommended tire pressures, look for any irregularities, including these:
Tread separations
Bubbles or bulges in sidewalls
Cracking
Unusual or uneven tread wear
If you spot any signs of possible trouble, promptly have your tires inspected by an expert. Remember, a high speed tire failure can result in a devastating accident with catastrophic injuries.
Preserving Evidence and Investigation in Tire Blowout Accidents
Following any tire failure accident resulting in serious injuries, it is imperative that the vehicle and the faulty tire be obtained at the earliest possible time and adequately secured for later examination by experts. This evidence is critical to the victims' claims, and failure to preserve it is likely to result in a loss of any claim against the tire manufacturer.
For this reason, you should immediately see to the protection of this evidence and retain a lawyer who is experienced in tire defect cases to represent you. He or she will attend to the preservation of all the important evidence and employ the experts to examine it and render important opinions as to the cause of the failure.
In defective tire cases, time is of the essence!
Rubber and the other component parts of tires degrade over time. Weather, heat, and sun accelerate deterioration. This can result in tread separations, which can cause an accident. If tires age prematurely, or if old tires are sold as new, the victim of an accident caused by one may have a claim against the responsible party. Learn how to read the serial number on the tire sidewall so you identify when a tire's age requires replacement, even if it otherwise appears to be in good shape.
Blowouts may be the result of air bubbles or poorly mixed rubber in the manufacturing process, as well as defective rims, over or under inflation, cuts in the rubber or running over sharp objects that open large holes. In the event that someone is seriously injured in an accident involving a tire blowout, it is critical that the vehicle and the tire be preserved to allow examination by experts.
Find the latest news on Arizona car accidents resulting from tire failure, including tire blowouts and tread separation. Also provides information on recall notices for tires.
Arizona Defective Tire Accident News
O'Steen & Harrison, PLC | Jan. 3, 2018
A rollover accident on northbound Interstate 19 near the San Xavier Road exit killed Maria Concepcion and Marco Valles and sent the other passengers to Banner University Medical Center in Tucson. Accident investigators are blaming the rollover on tire failure.
James R. Harrison | July 26, 2017
Rebecca Meyers was killed on Monday afternoon as a result of a three-vehicle accident on U.S. 93 north of Dolan Springs. The driver of an SUV lost control of the vehicle, crossing a median and crashing into the vehicle driven by Ms. Meyers. DPS investigators believe tire failure may have been a cause of the crash.
James R. Harrison | July 4, 2017
Donna Howard died from injuries she received when a tire of the bus she was driving failed, causing the bus to roll onto its side and partially ejecting her from the bus.