Arizona
Truck Accident Lawyers
Our truck accident lawyers and staff have the special knowledge and skill required to expertly handle trucking cases. We have the experience and resources to take on the largest trucking businesses and insurance companies in the interest of getting justice and proper financial compensation for our injured clients. We have offices conveniently located throughout Arizona, including Phoenix, Glendale, Mesa/Gilbert, Tucson and Prescott.
Truck Accident Lawyers
Arizona Law firm represents people injured in accidents involving semi-trucks with Offices in Phoenix, Glendale, Mesa/Gilbert, Tucson and Prescott
Accident cases involving large trucks are considerably more complex and demanding than are automobile crash cases. This is so because of the volumes of federal and state safety and insurance regulations as well as industry standards that govern the trucking industry. No fewer than three federal agencies and generally two state agencies are involved in regulating trucking. In addition, local governments enact an array of traffic ordinances, rules and regulations that impact large trucks and their drivers.
This comprehensive system of laws and standards—some of which are overlapping—requires that lawyers who handle truck accident cases have the specialized knowledge and skill necessary to undertake this highly technical work. Most car accident lawyers have never litigated a case involving a large truck.
Our law firm has more than 40 years experience handling truck accident cases. We have the resources to stand toe-to-toe with the largest trucking businesses, insurance companies and governments. We are qualified and committed to the task of obtaining justice and maximum financial compensation for all our clients who are injured in accidents with trucks or otherwise.
If you or a loved one has been injured in an accident caused by a truck, we can help you. It is critical that you get the expert advice you need at the earliest possible time following an accident. Preservation of evidence is essential to success in truck accident cases. There is no substitute for prompt and thorough investigation.
We will take care of everything for you, leaving you to heal from your injuries while we help get your life back to normal in other respects.
Certified Specialists in Personal Injury
At our firm, your truck injury claim will be personally handled or supervised by one or more of our certified injury specialists.
Only about 1% of Arizona lawyers have achieved the level of experience and skill required to be certified as personal injury specialists by the State Bar of Arizona. This extra skill costs you no more.
Why You Should Choose Us
We are committed to protecting the rights of injured truck accident victims. The firm never represents trucking or insurance companies. We only help people!
We have represented thousands of people, including some of the largest and most important injury cases ever brought in the United States.
Follow our safe-driving tips to avoid accidents with tractor trailers and other large trucks.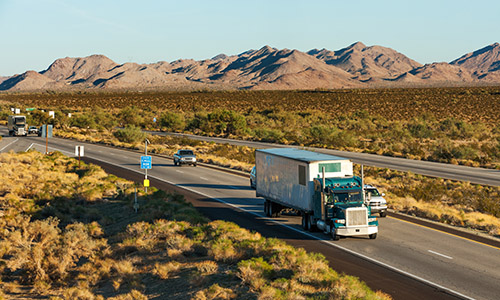 The most common causes of truck accidents are drivers who are unqualified and improperly trained, drivers who are fatigued and drivers who are under the influence of alcohol and drugs.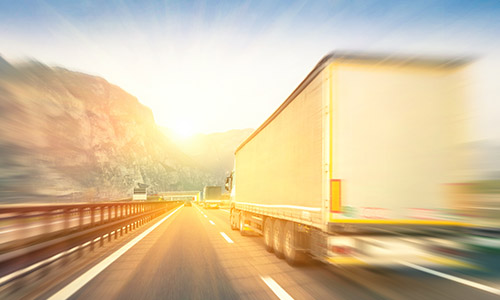 Find the latest news on truck accidents throughout the State of Arizona.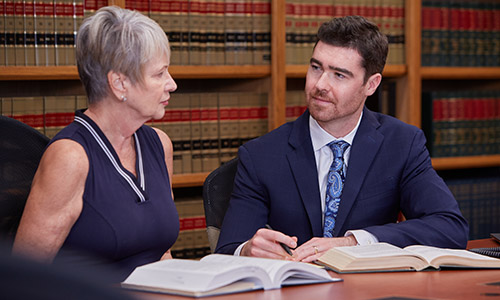 We Would Like to Help You
If you have been injured in a truck accident, you should consult with a personal injury lawyer experienced in litigation against commercial carriers. There is no obligation to meet personally with one of our attorneys. We will give you valuable advice about your rights and answer all your questions.
The Largest Damages Case in History
In the single largest damages case in the history of the world, our attorneys were selected by the Arizona Attorney General as the only Arizona law firm to represent the State against American tobacco companies. As a result, Arizona taxpayers will received more than three billion dollars to cover the costs of treating tobacco-related illnesses, maintained educational programs to prevent young people from smoking, and fund other important State programs.
Service to Arizonans
Our truck accident lawyers handle injury cases throughout Arizona from our offices in Phoenix, Glendale, Mesa, Tucson and Prescott. We can help you, too, where you live.
Arizona Truck Accident News
Van O'Steen | Apr. 23, 2018
A collision between a semi-truck and a pickup on Interstate 40 just outside Kingman left both vehicles mangled and one person dead early Sunday morning. The single occupant of the pickup truck was dead when authorities arrived.
Jonathan V. O'Steen | Apr. 17, 2018
An early morning accident on Interstate 10 involving three semi-trucks left one driver dead and sent another to a nearby hospital. According to DPS, the accident occurred early this morning when a semi-truck rolled in one of the eastbound lanes of I-10. Another semi safely came to a full stop, but the driver of a third semi was unable to stop in time.
Van O'Steen | Mar. 14, 2018
James Schubert was killed when his pickup truck collided head-on with a semi-truck on Route 66 in Kingman on Tuesday night. According to Arizona DPS accident investigators, Mr. Schubert was eastbound on Route 66 when his truck crossed the center line and collided head-on with an oncoming semi-truck.