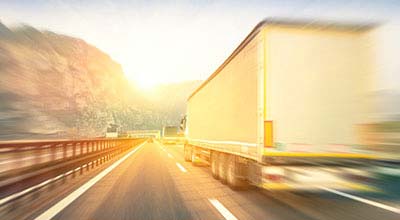 Ricardo Serrano-Hinojosa Killed in Texas Truck Accident
Reeves County, Texas—Ricardo Serrano-Hinojosa, age 33 of Phoenix, was killed when a semi-truck made a left turn in front of his vehicle on Monday afternoon.  The accident occurred in Reeves County on U.S. Highway 285, about 17 miles north of Pecos.
According to accident investigators, Mr. Serrano-Hinojosa was traveling north on U.S. Highway 285 in a 2006 Ford Explorer.  A Peterbilt truck tractor towing a semi-trailer was southbound on U.S. Highway 285 when it stopped to turn east onto FM 302.
The two vehicles collided as the semi-truck crossed the Explorer's path.  Mr. Serrano-Hinojosa was transported to Reeves County Memorial Hospital, where he later died. The accident investigation is ongoing. 
We extend our condolences to Mr. Serrano-Hinojosa's family and friends over this tragic loss.
Arizona Truck Accident News
Two commercial vehicles collided on I-10 near Quartzsite on Thursday morning, leaving one driver dead and sending the other to a hospital.
Bobbie Rincon of Phoenix and two of her children, Javier Rincon, age 11, and Alicia Rincon, age 6, were killed in a tragic accident on SR-85 near Gila Bend.
A semi-truck westbound on Interstate 40 slide down a 60-foot embankment between Bellemont and Flagstaff.