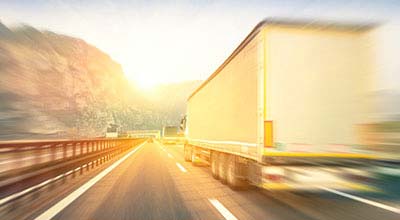 Ricardo Serrano-Hinojosa Killed in Texas Truck Accident
Reeves County, Texas—Ricardo Serrano-Hinojosa, age 33 of Phoenix, was killed when a semi-truck made a left turn in front of his vehicle on Monday afternoon.  The accident occurred in Reeves County on U.S. Highway 285, about 17 miles north of Pecos.
According to accident investigators, Mr. Serrano-Hinojosa was traveling north on U.S. Highway 285 in a 2006 Ford Explorer.  A Peterbilt truck tractor towing a semi-trailer was southbound on U.S. Highway 285 when it stopped to turn east onto FM 302.
The two vehicles collided as the semi-truck crossed the Explorer's path.  Mr. Serrano-Hinojosa was transported to Reeves County Memorial Hospital, where he later died. The accident investigation is ongoing. 
We extend our condolences to Mr. Serrano-Hinojosa's family and friends over this tragic loss.
Arizona Truck Accident News
Accident investigators with the Lake Havasu City Police Department report that an as-yet unidentified female motorcyclist was killed in a collision with a semi-truck.
Accident investigators are not certain what caused a semi-truck to overturn and come to rest on top of the concrete median separating the east and westbound lanes of I-10 in Chandler.
A head-on collision between two semi-trucks outside Wickenburg claimed the lives of both drivers early Tuesday morning.