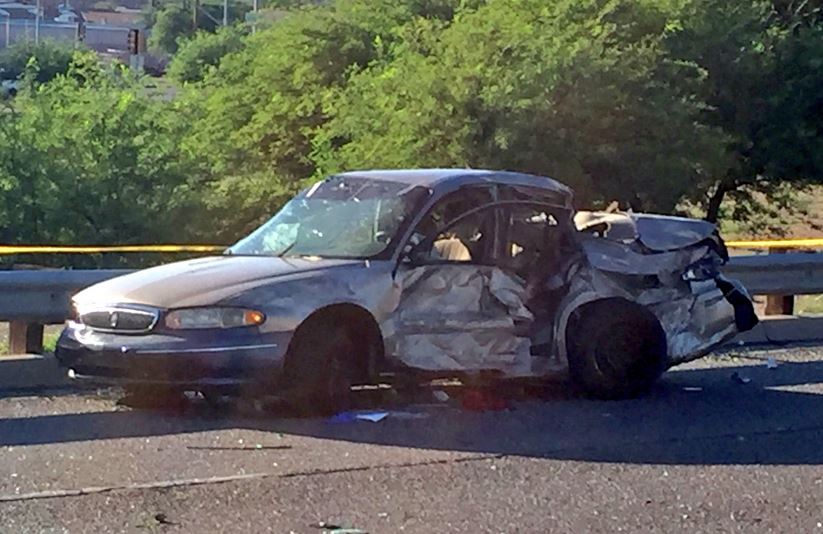 Man and Woman Killed in Car Accident on Golf Links Road in Tucson
Tucson, Arizona—A man and woman are dead following an accident Thursday afternoon on Tucson's south side.  Gold Links Road was closed between Aviation Parkway and Ajo Way for more than seven hours as officials conducted their investigation.
According to Tucson Police accident investigators, a man driving northeast on Golf Links Road lost control of his vehicle, jumped the median and entered oncoming traffic.  His car struck another vehicle head-on, instantly killing the man and woman inside.
The driver of the car that caused the accident was taken to a local hospital with undisclosed injuries.  Sgt. Dugan said speed and impairment are possible factors contributing to the accident.

We extend our condolences to the family and friends of those who were killed.
Tucson AZ Car Accident and Personal Injury News
Margot Kellum was struck by a vehicle as she crossed Speedway Boulevard on Monday night. She was transported to Banner University Medical Center where she succumbed to her injuries.
Eddie Kim was killed when a Chrysler PT Cruiser reportedly failed to yield the right of way and struck Mr. Kim's car broadside at Grant and Palo Verde in Tucson.
Marcus Johnson died when the car he was driving became airborne and struck a house in Tucson early Sunday morning. The accident was investigated by the Tucson Police Department.