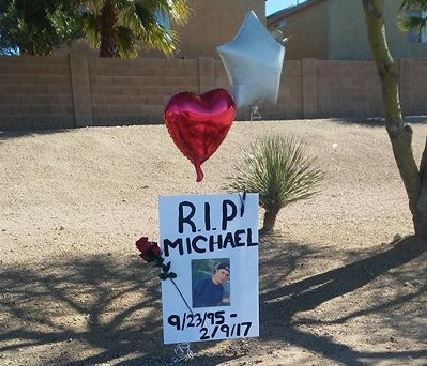 Michael Hartman Killed While Riding Skateboard in Hit-and-Run Crash
Tucson, Arizona—The Pima County Sheriff's Office announced today that Michael Hartman, age 21, has passed away following a hit-and-run crash on February 1st. Mr. Hartman was riding his skateboard near the intersection of Swan and Valencia roads when he was hit by a vehicle. The driver of that vehicle then fled the scene of the crash.
Mr. Hartman underwent brain surgery the following day and had been in a coma since the accident.
Accident investigators with the Pima County Sheriff's Office are looking for the driver of the vehicle that hit Mr. Hartman. The vehicle is described as a gold-colored Toyota Corolla with front-end damage. Anybody with information is encouraged to call 911 or submit an anonymous tip through 88-crime.org.
We wish to extend our deepest sympathy to Mr. Hartman's family over this tragic loss for them.
Update
David Martinez-Campa has been arrested in connection with the accident that killed Michael Hartman.
Tucson AZ Car Accident and Personal Injury News
Witnesses to an accident near Mona Lisa Road reported seeing a male on the hood of a car that was westbound on Ina Road in Tucson.
Two pickup trucks collided on Aviation Parkway near 22nd Street on Monday morning, sending one driver to the hospital with life-threatening injuries.
Two people in a pickup truck occupied by seven were killed when the truck was pursued by a Border Patrol agent and crashed into the northbound lanes of Interstate 19 near Canoa Road outside Tucson..