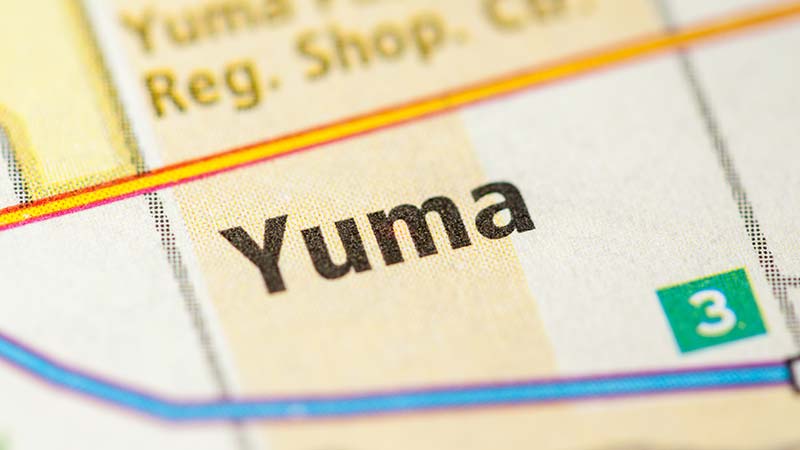 Arrest Made in the Death of DPS Officer Tim Huffman
Yuma, Arizona—Jorge Espinoza, age 30 of Yuma, was arrested on Friday in connection with the death of Arizona Department of Public Safety Officer Tim Huffman on May 6th alongside Interstate 8 in southwest Arizona.  I first wrote about Officer Huffman's tragic death on May 7th.
Espinoza ignored repeated warnings about a vehicular crash site he was approaching and ran his tractor-trailer into Officer Huffman's patrol car, killing the DPS officer.
Espinoza was booked into Yuma County Jail yesterday charged with one count of manslaughter, fourteen counts of endangerment and seven counts of criminal damage.
Services for Officer Huffman will be held at 9:00 Wednesday morning, May 15th at the Yuma Civic Plaza.
Yuma AZ Car Accident and Personal Injury News
A wrong-way accident on Interstate 8 left one person dead and another with serious injuries on Sunday morning.
Maria Fernandez Lopez was killed on Wednesday in a head-on collision in Somerton.
Two teenagers are in critical condition after their vehicle crashed into a tree early Saturday morning. The accident occurred near the 2500 block of South 33rd Drive in Yuma.