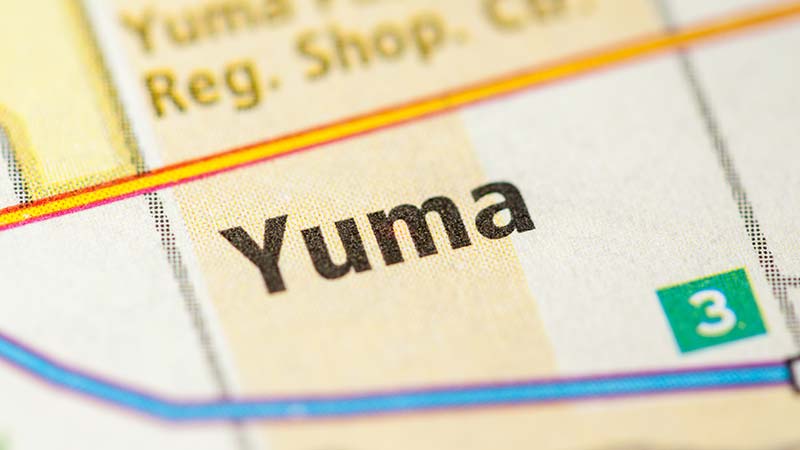 DPS Officer Tim Huffman Killed After Patrol Vehicle Struck By Tractor Trailer
Yuma, Arizona—Tim Huffman, a 14-year veteran of the Department of Public Safety, was killed yesterday after a tractor-trailer collided with the back of his patrol vehicle.
Officer Huffman was in his patrol vehicle on the shoulder of Interstate 8 and completing a report for an accident he was investigating when the tractor-trailer failed to yield and slammed into his vehicle.
DPS officers were shutting down the lane to allow access to emergency vehicles responding to the first accident. Orange cones had been placed, overhead lights for three patrol vehicles were activated, and an officer stood in the lane waving at the oncoming truck. In spite of these warnings, the truck driver made no attempt to brake or take evasive action before colliding at a high rate of speed with the patrol.
It is unknown if impairment or driver fatigue played a role in the crash.
We extend our condolences to the family and friends of Officer Huffman at this time of great loss for them.
Yuma AZ Car Accident and Personal Injury News
A wrong-way accident on Interstate 8 left one person dead and another with serious injuries on Sunday morning.
Maria Fernandez Lopez was killed on Wednesday in a head-on collision in Somerton.
Two teenagers are in critical condition after their vehicle crashed into a tree early Saturday morning. The accident occurred near the 2500 block of South 33rd Drive in Yuma.